posted in <<Featured > Lyme & Co-Infections News > NEWS
Upcoming Lyme workshop with Stephen Harrod Buhner

Lyme Disease and its Coinfections
One Day Workshop with Stephen Harrod Buhner
Saturday, June 15, 2013
9:00am-5:00pm – Sturbridge Village, Sturbridge, MA
Stephen will be available to sign books after the lecture.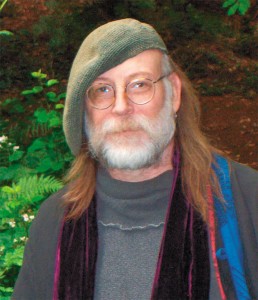 Stephen Harrod Buhner, author of Healing Lyme, will present a one day event, in Sturbridge, MA on lyme disease and its coinfections. Stephen is in the process of completing three new books on lyme and its coinfections. The first Healing Lyme Coinfections: Mycoplasma and Bartonella (350 pages, Healing Arts Press) will be released just prior to the event. The second, Healing Lyme Coinfections: Babesia, Ehrlichia, and Anaplasma will be released in 2014 and the massive updating of the original Healing Lyme book will follow.
This daylong event will look at natural treatments for lyme, mycoplasma, bartonella, babesia, ehrlichia, and anaplasma. Stephen will discuss the latest work he has been doing with these microbial pathogens, and explore some of the newest interventions for biofilms, neurological healing, pain relief, and energy reclamation as well as direct treatments for the microbes themselves.
Stephen Harrod Buhner is the award-winning author of 18 books of nonfiction and one of poetry. For the past 30 years he has taught throughout the U.S., Canada, and the Western European Isles (UK/EU) about medicinal plants and Earth relationship.
Among other contributions, Stephen is one of the early pioneers in understanding the non-linear source of indigenous plant knowledge; has been instrumental in bringing to prominence unhopped, herbal beers and ancient gruit; developed the first depth understanding of systemic herbal antibiotics and plant synergists; created the first comprehensive exploration of the function of medicinal plants in ecosystem homeodynamis; published the first meta-analysis of the dynamics of lyme spirochetes in the human body; developed the first understandings necessary for the herbal treatment of cytokine cascades in disease complexes; generated the first comprehensive exploration of the use of heart field dynamics in human/plant relationships; created the first depth analysis and exploration of herbal antivirals; and is one of the foremost writers on the nature of emerging infections and ecosystem disruption.
There is a reason that Rosemary Gladstar calls him one of the "plant geniuses of our time".
Contact Deb Pouech – deb@herbsnhoney.com or 860-371-5900 for more information!
Registration is Open
You are welcome to register for this workshop on-line at Lyme Disease and its Coinfections or you can send a check made payable to: The Foundation for Gaian Studies and mail to: Deb Pouech, P.O. Box 9, Stafford Springs, CT 06076.
This workshop is certain to fill quickly, so be sure to register soon.
Help Spread the Word
Please download the pdf flyer to share with those who may be interested in attending this workshop. Download the file here!
Registration: $150.
A $50 (non-refundable) deposit will hold your place.
This will be the last year that Stephen teaches, so if you would like to hear him teach, and to hear his latest updates on lyme and its coinfections, don't miss it.
Leave a reply