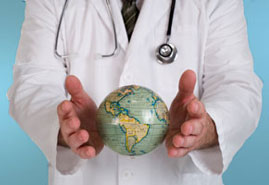 Dear Dr. Rea,
Thank you for the work you are doing! I live in NYC and have what I believe is chemical sensitivity after working for one year in a building that houses many businesses that use a lot of toxic materials in refinishing, painting and light manufacturing. I am searching for someone who can help me locally here. Any help you can provide will be most appreciated. Thank you and Happy New Year!!!

Dr. Rea's response:
I recommend environmental medicine physician Dr. Adrienne Sprouse on East 31st Street in New York City. You can call her office for the exact location and additional details about her practice at (212) 725-5744.
William J. Rea, M.D., F.A.C.S., F.A.A.E.M.