posted in <<Elana's Gluten-Free Pantry > Featured > PT COLUMNISTS
Elana's Gluten-Free Pantry
Gluten free chocolate chip scones
another yummy gluten-free recipe from Elana's pantry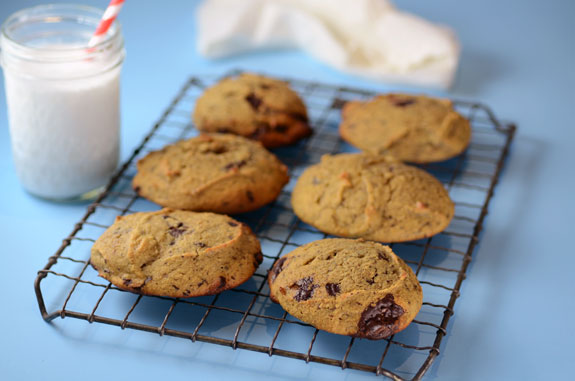 Chocolate Chip Scones are a delicious gluten-free, grain-free, nut-free treat; naturally sweetened with honey.
photo provided courtesy of elanaspantry.com

These gluten-free, dairy-free Chocolate Chip Scones are made from coconut flour. So no, the measurement of 1/2 cup of flour is not a typo (I get this question on just about every recipe on my website that uses coconut flour). Coconut flour is unique in that just a little bit goes a long way.
On another culinary note, I want to point out that coconut flour is quite light and fluffy – great for cakes and muffins. So these quick and easy Paleo Chocolate Chip Scones are rather cakey and fluffy and don't have a heavy crumb. They're a bit different than a classic scone. They're also nut-free which is deliberate as I've had more and more requests for nut-free recipes lately.
Finally, yet most importantly, I based this recipe on one from Brian Musial at mypaleodiet.net, although I've made a number of modifications. He has a lovely site that you may wish to peruse for other healthy Paleo recipes. Enjoy the scones and thanks for listening.
ingredients
½ cup coconut flour
¼ teaspoon celtic sea salt
¼ teaspoon baking soda
¼ cup vegan shortening
¼ cup honey
4 large eggs
½ cup (about 3 ounces) dark chocolate chunks, coarsely chopped
directions
In a food processor, combine coconut flour, salt and baking soda
Pulse in shortening, honey and eggs
Stir in chopped chocolate by hand
Scoop batter onto a parchment paper lined baking sheet
Bake at 350° for 10 minutes
Cool and serve
makes 6-8 scones
recipe courtesy elanaspantry.com
Leave a reply