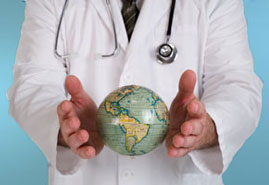 Dear Dr. Rea,
My 15 year old daughter reacts to petroleum-based products, and possibly formaldehyde as well. She needs general anesthesia for some dental work, and she needs a dental filling. Are there any anesthetics we need to avoid? And do you have any recommendations as far as filling materials for her teeth?

Dr. Rea's response:
You should avoid fluorinated or any chlorinated anesthetic. Try intravenous Diprovan or Versed, but test for them first. For dental fillings I recommend porcelain.
William J. Rea, M.D., F.A.C.S., F.A.A.E.M.