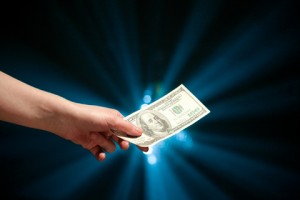 A private donor is now offering $100 cash "HOPE Grants" to people who have chemical sensitivity or electromagnetic sensitivity and who are homeless. Safe housing is the linchpin of survival for people with MCS or EHS. But the challenges of housing can be overwhelming and seemingly hopeless. The HOPE grants were established by an anonymous donor who has MCS and EHS, who has faced 20 years of trying to find and keep safe housing, and who knows what it's like to be homeless. The donor would like to provide some hope to people with MCS or EHS and who are homeless through direct $100 cash grants that recipients can use for any purpose. Although the grants may be small (from the donor's modest savings), they come with great admiration, empathy, and encouragement.
It's easy to apply.
Please write a short letter (three pages, maximum) addressed to the donor ("Anne"), telling her about the following:
1) Yourself.
2) Your homeless situation.
3) How $100 would help you.
4) How you like to help others.
5) How you have experienced hope while being homeless.
6) Contact information: your name, e-mail address, and postal address.
All information will be held in complete confidence.
Please e-mail your letter to hopegrants100@gmail.com
OR Mail to:
Anne C/O Scott Killingsworth
P.O. Box 36
Bouse, AZ 85325
Letters of application will be accepted until March 25, 2013. Grants will be determined in April, and applicants will be notified. The donor expects that up to 10 grants will be awarded.
photo: © Nikkytok | Dreamstime.com