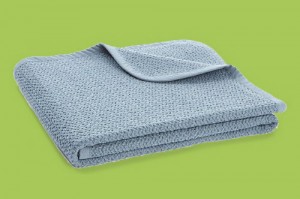 With the expansion of the Internet over the past few years, and specifically with the growth of Facebook, Twitter, YouTube and other social media outlets, there are much increased opportunities to win free stuff online than ever before. And not just toxic crap that no one really needs! You can actually find contests for high quality, organic items for home, kitchen, outdoors, travel and so many other areas of life. These days, it is common practice for bloggers to hold regular giveaways in order to increase their readership. A couple years ago I won a beautiful, organic Coyuchi "throw" that I now use as bedding from the Facebook page of The Clean Bedroom. I also won a gift certificate to iHerb.com by answering a question correctly on one of their Facebook contests. Both Vital Choice and U.S. Wellness Meats regularly offer contests in their newsletters (which they share about on their Facebook pages as well). I often enter contests on the Nourished Kitchen and Cheeseslave blogs – they each love to give away top quality kitchenware like Le Creuset dutch ovens, Vitamix blenders, expensive olive oils and other great foodie stuff. In fact, Cheeseslave is holding a contest right now for a FREE Vitamix that ends on February 28!
Then once in that rare while, you can happen upon a contest for a really amazing prize – like a 10 day stay at the Tree of Life retreat center in Patagonia, Arizona. As someone with chemical and electromagnetic sensitivities that have kept me from traveling anywhere that I could not sleep in my car, I jumped at this chance to win a free stay at this amazing spiritual and conscious lifestyle oasis in the desert. To enter, I had to make a video testimonial for the Tree of Life, which I had been to for lunch one day last spring. I had to learn how to use iMovie and experienced a lot of technical challenges making the video. But I played with it for several days and was able to come up with this 3 minute segment:
What a windfall for me if I win!! A healing retreat like this is just not affordable for someone like me who has a very low income that does not even cover rent, food and water basics each month. Yet, it's one of the few places I can access from where I live that upholds high enough standards of purity in their food and environment that I could even consider spending time at.
So, you, see, there are plenty of opportunities for chem-free freebies on Facebook, Twitter, blogs and other online venues. You just need to be on the lookout, join the Facebook pages for all the companies whose products you like (and tolerate), and you can also do Google searches for terms like "win a Vitamix" or "win a Prius" – whatever your little heart desires. The Internet is a big world and there is usually somebody out there offering what you want for free! Happy searching!! Oh, and please do share links in the comment section below for Facebook pages, blogs and other venues that give away great non-toxic things regularly so we all can join in the fun!
Please note: The above article contains some affiliate links to companies I personally use and love. 100% of all PT affiliate partnership profits (from this page and elsewhere on the site) go directly back into running Planet Thrive.