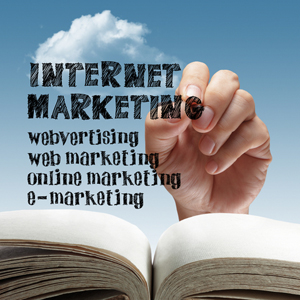 Have you recovered enough from a chronic environmental illness that you are thinking about starting your own business, but concerned about how to manage your energy? Starting an online business, or offering e-products to supplement an existing product or service, can offer you a huge increase in profits without a proportionate time commitment. Once you put the work in to develop and produce the e-product, your website provides a 24/7 storefront with an international customer base, so you can wake up every morning to discover you've made multiple sales without doing any extra work. It's the gift that keeps on giving. How does one do this? Well, the Queen of Marketing for online business entrepreneurs is Marie Forleo. Her legendary Rich, Happy, and Hot B-School 2013 has opened its doors for registration today. Go here to check out the program.
Marie has detailed exactly what you'll learn – and what you won't – in this 8-week training program to help you leverage your online presence for more sales and more impact. Included in the course: • Profit Clarity – how to determine the best business model for your unique gifts and talents. • Your Ideal Customer Avatar • How To Eliminate Competition In Your Market • Turn Your Website Into a Cash Machine • Why Free Content = Money In the Bank • The Truth About Blogging • The Art of Wooing Big Shots To Build Your List • The Big Secret To Selling Loads of Anything • Designing Packages That Customers Love • Persuasive Writing Secrets • and so much more!
Marie also jam packs her program full of HOT B-School Bonuses like her "Done For You" Website Resources: • 25+ FREE "B-School Approved" WordPress Designs • 25+ Must-Have Free Plugins for Your Site • Complete Graphics Package including buy buttons, arrows, opt in boxes, and more • Marie's Personal Short List of the most highly-skilled, cost-effective website talent out there. To read more about B-School and see the entire curriculum plus all the amazing bonuses, check out this B-School 2013 Tour.
The biggest surprise of Rich, Happy and Hot B-School, is the amount of wisdom, support, and community you receive from all the other B-School Babes (and Beaus). I would say that the huge B-School network adds humungous value to the course alone. The feedback, the practical help, the cheerleading squad — all priceless.
B-School is one of the most comprehensive business marketing programs I've seen and Marie has got thousands of graduate reviews to prove it works. I've attended B-School myself the last two years and will be taking it again this year – because all grads get a free lifetime pass to B-School, and I get a major new business idea every time I take Marie's course.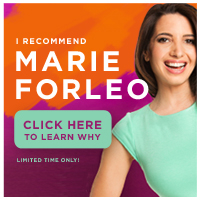 Planet Thrive is a proud affiliate of Marie's B-School course and any commissions made on sales through our affiliate link go directly toward supporting our site. As my gift to you, I am offering this SPECIAL BONUS: Anyone who enrolls in B-School this year through this link will get a FREE 30 minute private one-on-one brainstorming phone session with me* for their business. I am a great "ideas" person, I absolutely love marketing and I can't wait to put our heads together to come up with exciting new income streams for your business.
B-School is 100% risk-free because Marie offers a full refund within 30 days if you are not satisfied with the program. Even if you decide to drop out of the class after the first month, I will still honor my offer to brainstorm for your business!
Marie has told me that B-School won't happen again until 2014, so if you want to upgrade your business and life, now is the time. Check it out before registration closes in less than two weeks, on March 4, 2013.
If you're still wondering if B-School is right for you, scroll down to the bottom of this page, where Marie addresses virtually EVERY concern or question you have.
*To redeem your free 30 minute brainstorming phone session with Planet Thrive founder Julie Genser, all you need to do is enroll in B-School using this link. Then send us a quick message with your full name, phone number, time zone, and email address to set up a time for your session. Julie will contact you to arrange a mutually convenient time.
photo: © Buchachon | Dreamstime.com