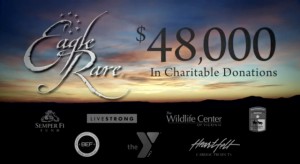 Eagle Rare Bourbon, sponsor of the 2013 Eagle Rare Life Award, has named Planet Thrive founder Julie Genser as one of its Rare Life Award runners up. Julie was selected as the "Survival" runner up for her ability to survive and thrive with environmental illness. A donation of $3,000 will be made in Julie's name to her housing non-profit re|shelter as the prize. Julie is honored to have been chosen for this award and is thrilled for re|shelter to be the recipient of this donation.
Julie was nominated for the Rare Life Award by her friend Scott Killingsworth, who also has environmental illness. Her story and photos were placed on the Rare Life Award website for a public voting period in late October 2012. Over the next two months, thousands of people voted for Julie's story, garnering her 7,834 total votes. This put her in the top 20 nominees, and up for consideration of the grand prize of $30,000. Julie is incredibly grateful to the small army of voters from the online chemical sensitivity community that made this award possible. Without their daily votes and efforts to spread the word, her story would not have been reviewed for the award.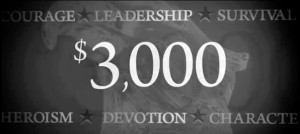 One Grand Prize winner was chosen and the charity of their choice will receive $30,000. Six runners up were selected; one each for Courage, Leadership, Survival, Heroism, Devotion, and Character. Runners up will all receive a donation of $3,000 made in their name to their favorite charity. You can read more about the contest and winners at the Eagle Rare Life website.
Re|shelter will be sharing about how the funds will be used in the coming months. Both Julie and re|shelter send a huge thank you out to the environmental illness community for helping to make this happen. Julie says,
I feel so blessed to have witnessed the MCS community coming together to vote and make our presence known in a big way. Almost 8,000 votes in two months time – that makes a huge statement to the world that environmental illness exists, and is an important issue to a lot of people on our planet. In these days of online grants and awards, having a virtual bloc of voters is an important and powerful tool for any disadvantaged community. It's one beautiful way we can all access personal power in a world that has stripped us of so much. I am so pleased to help spread awareness of our plight in this positive light – as a survivor who reached beyond the confines of her four walls to touch the lives of others."