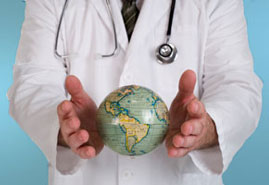 Dear Dr. Rea,
In one of your past Q and A's, you state that "serotonin is frequently more effective for headaches and gastrointestinal reactions." I have G-I reactions to chemical exposures, and I'm wondering how I can increase my serotonin level. Thank you.

Dr. Rea's response:
Find someone in your area who can do provocation-neutralization skin testing for serotonin and then you can take the shots. We can also do that for you here in Dallas at the EHC-D.
(Note from editor: For natural ways to boost serotonin, see Donna Eden's tips How to Boost Serotonin Part 1 and How to Boost Serotonin Part 2.)
William J. Rea, M.D., F.A.C.S., F.A.A.E.M.