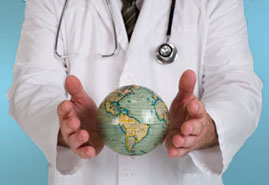 Dear Dr. Rea,
I have been diagnosed with MCS by 3 different specialists; however, none have addressed the burning in my face and eyes after an exposure. Is there a link between MCS and trigeminal nerve damage? I have read about how the olefactory system is affected but not much pertaining to possible trigeminal nerve damage from chemical stimuli. Is trigeminal nerve damage possible with those suffering from MCS?

Dr. Rea's response:
Yes, we have seen this in several cases.
(Note from editor: These articles may be related to your burning symptoms and provide options for relief A multi-sensory approach to red ear syndrome: Part 1 | Part 2 | Part 3 and How I healed my burning mouth syndrome.)
William J. Rea, M.D., F.A.C.S., F.A.A.E.M.