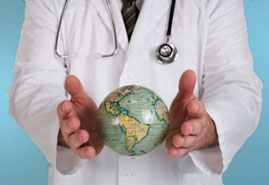 Dear Dr. Rea,
I am extremely chemically sensitive and it is necessary for me to replace the windows in my home. I am sensitive to petroleum and formaldehyde. I am also allergic to pine and some other tree terpenes. Could you give me information on how to choose windows that will be the least reactive to me and steps to take to be able to tolerate these new windows? How do I make the best choice?

Dr. Rea's response:
I recommend choosing hardwood or metal window frames and to seal them with pure silicone. As always with MCS, you should test all materials for individual tolerance before making a large investment. Tape the sealant for 2 months with aluminum tape.
William J. Rea, M.D., F.A.C.S., F.A.A.E.M.