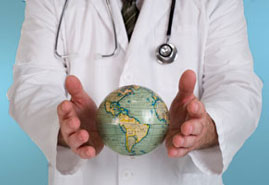 Dear Dr. Rea,
I have finally found a home I can live in but the neighbors make it unlivable here through the spring, summer and fall. I have one neighbor that treats her lawn and trees with pesticides every month from ChemLawn until winter arrives. Each spraying leaves me incapacitated for two weeks at a time. I have air cleaners running in my house 24/7 when she sprays but it still infiltrated into my old 1910 home. Is there a type of insulation I could install in the walls and attic that might help? l was a patient at your center back in 1998 or 1999 but you were never able to get an end point on pesticides from an air sample I brought in. In fact, I was hospitalized trying to find the end point to it. I've tried talking to my neighbor about my problem and the only help she is willing to provides is to let me know the days she plans on spraying. It has taken me forever to find a home to live in that I am mostly nonreactive to and I don't have the funds to move either. Can you think of any ideas that would be helpful?

Dr. Rea's response:
You can try using a magnesium foam insulation in the walls and attic. Test the foam material for tolerance before using. Other than that, you can try putting a barrier of bushes or trees between you and your neighbors that could catch the spray and prevent it from entering your home.
William J. Rea, M.D., F.A.C.S., F.A.A.E.M.