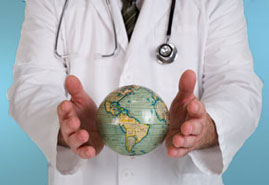 Dear Dr. Rea,
Both my mother and a close friend seem to have developed disabling dementia in their late 60's. Mom likely had FMS and MCS several decades before info or diagnosis was available; she died many years ago. My friend has had MCS for years, with no specific treatment for it. She did not make much attempt to avoid stuff she was reacting to, either. Wondering if you or others have seen a link between MCS and dementia, especially if it is untreated and exposures are not avoided. This information is very important to those of us who cannot afford much or even any treatment. Sure would mean we might be much more careful about taking exposure risks! Having MCS is bad enough…being unable to effectively cooperate in one's care could be much much worse! Also, are there any care homes for those with both MCS and dementia? Thanks in advance for your response.
Dr. Rea's response:
Yes, I have seen a link between MCS and dementia. I am not aware of any care homes for those with MCS, unfortunately.
(Note from editor: I have occasionally seen ads in Craigslist for assisted living type arrangements for those with MCS. Try searching Craigslist and other housing sites in your area with specific keywords such as "chemically," "fragrance," "non-toxic," "assisted living," and related terms. Also be sure to post your needs in a housing ad on reshelter.org and/or the EI Safe Housing group on Facebook. As far as not being able to afford treatment for MCS, a lot of people with chemical and other environmental sensitivities are achieving a wide range of symptom improvement by using a combination of the Dynamic Neural Retraining System™ (DNRS) by Annie Hopper, the Gupta Amygdala Retraining™ Program, FasterEFT, and other similar therapies. There are many free resources online for the tapping therapies, and the brain retraining programs are a relatively small investment of $200-$250. You can find out more here: limbicretraining.com/about.)
William J. Rea, M.D., F.A.C.S., F.A.A.E.M.