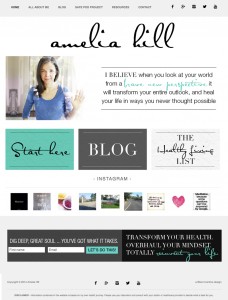 Planet Thrive member Amelia Hill of Australia is living an extraordinary life, and it is all now documented on her brand new website: AmeliaHill.com. For the last five years, she has been quarantined to one room. Not by any external authority, but by her own body. She has been wrestling with a severe form of Environmental Illness (EI). Like many with EI, Amelia is chemically sensitive, electromagnetically sensitive, food sensitive, mold sensitive, struggles with chronic fatigue syndrome, and other related conditions. What this means for her today, is life confined to a single room and her mother as her round-the-clock caregiver. She is on a strict rotation diet of just a few foods, each of which has to be cooked outdoors for several hours so her body can digest it. She lost tolerance to her mattress many months ago, so now sleeps without one as she awaits the long "off-gassing" process with new bedding. Her clothing is limited, her time on her iPhone – her only connection to the world – is limited, and she struggles with life-threatening dental issues and food reactions daily. Most of us would be laying in bed, drowning in depression if faced with as many obstacles as Amelia has been challenged with. But this incredibly strong woman has allowed the depths of chronic, severe illness to be the gateway to her own personal transformation – and she wants to bring you along with her. Her unstoppable spirit and positive outlook in the face of extreme duress has garnered her global attention.
Amelia's inspiring story was featured nationally on Channel Seven's 'Today Tonight', in The Sunday Mail and in many online interviews and features. After her story aired on T.V., she created "Heal Amelia's Life," a Facebook group with close to 1,000 members where she connects with supporters from around the world. The support, love, and sometimes desperately needed advice and connections she receives from her fans help sustain her spirit as she fights to reclaim her quality of life and health.


Amelia has put together a beautiful website to document the building of her "safe pod," to share her story, and to help bring awareness to the millions of others silently fighting environmental illness and related cluster conditions. Her website includes a media page where you can stay up-to-date on her latest interviews. She will also be sharing time-lapse video showing the building of her environmentally safe home, which she has named her "safe pod."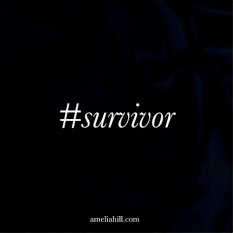 Amelia's severe electromagnetic sensitivity has not kept her from being active on social media, where she regularly shares uplifting and inspirational memes hand-crafted on her iPhone in short spurts online throughout the day. She shares her messages of hope and strength on Facebook, Twitter, and Instagram. Her website was created through many hours of hand writing notes which her mother then transcribed onto the computer and sent off to her web designer. This is a woman who knows no obstacles to keep her from her dreams.
Please visit her website and leave a word of support on one of her pages to keep reminding her that she is not alone as she fights the battle of her life.