by Eric Francis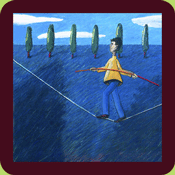 Libra (Sep. 22-Oct. 23)
For the past 12 months, Jupiter has been in your sign, revealing the many possibilities of your life. You may have also experienced certain problems or issues being magnified, though now at least you can see in detail what they are, and what you might do about them. In the first of many new developments influencing you during the coming 12 months, Jupiter enters your neighboring sign Scorpio, which means that it's time to invest in yourself, your goals, and your vision for your life. It's a message that self-esteem is the basis of all success in the world, in your relationships with others, and in your sense of belonging on the planet. This is the first of many upcoming changes directly influencing your sign. To name two others: later this year, Saturn enters Capricorn, one of the most important transits that you can experience, representing an extended phase of shoring up your foundations, cleaning your roots, and resolving long-enduring problems. Then Chiron enters your house of relationships, where it will stay for about nine years. This will emphasize healing processes within partnerships of all kinds. The upshot of these transits is that—whether immediately or over the long haul—you will be transforming all of the most significant facets of your existence. Your awareness will be called where it truly matters. You will learn to stand on your own, which is the prerequisite for freedom.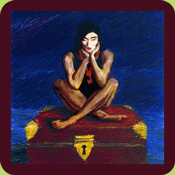 Scorpio (Oct. 23-Nov. 22)
What is the net result of your efforts? When you consider all you do, and who you do it for, and with, and because of, and you study what actually happens after all is said and done, what's the outcome? Here in the 21st century, that's the thing to think about. For you, it's essential to recognize the extent to which you're not only personally invested in your work, but also the degree to which it's a source of your identity. The results of your efforts are in truth the results of your life. Your solar chart suggests you're moving up in the world, or that advancement is on the agenda, which applies not just to your work but to you personally. Yet this is centered on your professional activities, which, by the way, are described by fire signs Aries and Leo. Making things "all about you" is the source of your river of power, though it's not the delta. Hence, testing the results is essential to your personal progress, which is connected to what you do for the world. When Jupiter ingresses your sign later this month, you will be transported to a wider world of more important priorities. You will be called upon to consider, use, and apply the spiritual teaching you've imbibed over the years. You will be called upon to be a bigger person.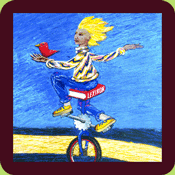 Sagittarius (Nov. 22-Dec. 22)
After nearly three years of Saturn in your sign, you're finally starting to get some results. Well, that's Saturn for you; though in the scheme of things, a thousand days is a short time to develop anything that truly makes a difference. You have arrived at a moment of both contact and commitment. You're at a turning point, where you first need to evaluate your progress since this time of year in 2014 (which I know feels like forever ago). This has been a deeply formative time for you, during which you've had to reckon your desires with your abilities. If this is working correctly, you've pushed yourself, worked with discipline, and had a long encounter with your seeming limitations. If you've experienced losses, you've also received the gain of a deeper connection with your aspirations and your capacity to get things done. The remaining three months of this year represent one of the most significant transitions of your lifetime so far. Saturn in your sign will make a series of conjunctions to slow-moving (though not widely discussed) planets in your sign, and a conjunction to the Galactic Core. You are engaging the practical side of spirituality: putting your devotion to good use, embracing the concept of service, and living the truth that one of your core purposes is acting as if to hold the world together.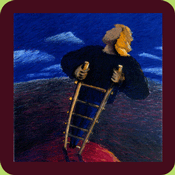 Capricorn (Dec. 22-Jan. 20)
Alice A. Bailey, in her essential 1951 book Esoteric Astrology, describes Capricorn as representing "the life of the divine deeply embedded in substance." We are learning to relate to this through recognizing that mountains are alive and have consciousness; that crystals are our friends and allies; and that the Earth itself, so long considered blind, deaf, and inert, is fully aware of our presence. For many years, Pluto has been gradually working its way through your sign, which has felt like a plough turning over the ground, getting it ready for the planting of new seeds. Those seeds are now being sown, particularly where professional matters are concerned. You've been through a series of events over the summer that have compelled you to see beyond the details and minor points of existence, and to focus your mind on the longer story of your life. You are being called, at once, to take life more seriously, and to feed and encourage the childlike nature that is the true essence of your sign. Capricorn is considered the sign of climbing, and even of ruthless competition. This is a distortion and a misunderstanding. Your work is relational more than anything. Your first responsibility is to people and not to institutions. As such, you must be motivated by the love of what you do and those whom you serve, rather than by the love of success.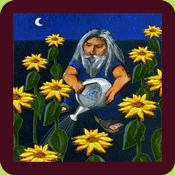 Aquarius (Jan. 20-Feb. 19)
To be meaningful, this thing we call spirituality must have a use. It cannot merely be an abstract, academic, or esoteric thing, as it so often is. Its correct use would include a sane approach to handling conflict, and the use of wisdom rather than force. This is a tall order, I know, on a planet where most people concern themselves either with survival, or greed. For you, the spiritual life is designed to manifest primarily in your relationships. While the point might be made that this applies to everyone (it does), the emphasis for Aquarius is to make sure you don't forget, and convince yourself you'll find enlightenment way in the back of a dusty book on Freemasonry. The relational nature of your spiritual path comes into focus this month, as planets collect in Libra. This is an invitation to see, feel, and experience the purpose of your relationships, which is non-negotiable. Anytime there's some sort of haggling going on, or competition, or scorekeeping, you can be sure that you've drifted from your purpose. Part of whatever "spiritual" might imply involves being supportive of the people you care about and their total environment. Spiritual also implies a measure of balance, though that must be assessed over the long run rather than the immediate sense. Your role is to be helpful. Eliminate the question, "What's in it for me?" That is from another cosmos.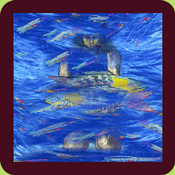 Pisces (Feb. 19-March 20)
This month, Jupiter, the first Pisces planet, changes signs and ingresses Scorpio, a water sign with a special resonance to yours. At the same time, Saturn begins the final phase of its three-year run through Sagittarius, the angle of your chart associated with responsibility, accountability, reputation, and success (see Sagittarius for details). Whether your life is going brilliantly or you're struggling, persist at what you're doing, and remember the goals that you set out for yourself back at whatever you consider the beginning of this phase of your life. Saturn making a conjunction to the Galactic Core is so rich with purpose, it's difficult to understand, much less explain, but you could say it's about grounding the essential elements of the divine plan in your life, and in the world around you, at this time. This transit, unlike any other that happens for the next 29 years, could be described as the embodiment of "action is the fruit of knowledge." Said another way (borrowing from the Grateful Dead), your role is to shed light and not to master. Yet you must focus your energy, and the strength of your will, and view time as your ally rather than as your enemy. As for Jupiter in Scorpio, there could hardly be a happier transit for any Pisces who knows that a fully conscious approach to sex is the path to love, wisdom and healing.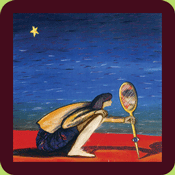 Aries (March 20-April 19)
Uranus in your sign the past seven years has pushed, pulled, stretched, and tweaked who you are. The energy of this transit has been so revved and at times stressful that you've had few chances to appreciate some of the more revolutionary qualities that it's bestowed on you. This month, however, you get a point of contact and a moment of truth. Someone, something, or the world itself, meets you on your own level and reflects back what you've attained or become. The missing experience that you acquire will reveal something of your true potential, which can happen when what you have to offer is met consciously by a circumstance where you're actually received. You might wonder how you can set up your life to create more of these experiences, or have it be this way all the time. That is indeed the quest, and because you'll engage this desire as a conscious mission, you have something to aspire to. Meanwhile, you may be getting the message that you don't have to push yourself, or anyone else, quite as hard as you have in the past. You have an influence. People notice you, though they don't always know how to respond, and it will help if you find ways to make it easier for them. It will help if you show your appreciation ongoing for anyone who even vaguely recognizes who you are.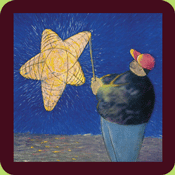 Taurus (April 19-May 20)
You are evolving from one of the most creative times in recent memory to one of the most productive. The key to being dependably prolific is constantly shifting your routines. It's easy and indeed a kind of temptation to respond to the chaos of the world by locking down work patterns, and personal habits, and enforcing them with rigor. However, you need space to maneuver, and the flexibility to do what you need to do when the time and place are appropriate. One benefit of this will be the ongoing exercise of inventing approaches to your work that are adapted to your latest situation. As a Taurus, you like things predictable, stable, and easy to follow. Yet this has a way of trapping your energy and keeping you caught in mental ruts that run opposite to what is actually productive. You need some element of waking up every day and wondering what you both want and need to do. That may come down to the freedom to continually adjust your approach, if the tasks themselves are committed in advance. Through a process of experimentation, you will discover new methods of efficiency, or at least keep your mind fresh and alert from the need to rethink things. What you do calls for a creative approach, which always comprises approximately equal parts discipline and originality.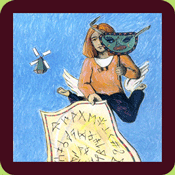 Gemini (May 20-June 21)
You may feel like the world is not ready for what you have to offer. But is the world ever ready for something new, or does it automatically despise everything from the Eiffel Tower to chocolate ice cream, until those things suddenly emerge as wildly popular? You have all the talent and discipline you need. You're riding a creative wave, as planets gather in Libra, your gloriously alive 5th house of art, fun and risks. The thing you need to work is the theatrical angle: that is, the showmanship to captivate your audience. To do that, focus your talent for telling a good story, remembering that even documentaries have a touch of fiction to them. Conjure your public image using your mercurial skill of relating to others. Remember that public recognition and financial reward for your work are two different things, and negotiate each side of that equation on its own terms. The only recognition you need at the moment is from partners, clients, and financial backers. Your most important success is the satisfaction of knowing that you do what you do for its own sake, rather than for any reward in the future. One litmus test is whether you would do it for no money. That's not the goal, of course; but it's an indicator of whether you're doing something that's truly in harmony with who you are.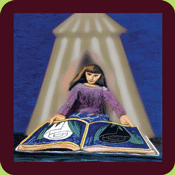 Cancer (June 21-July 22)
You're moving into a position of leadership with your tribe or family. The way you're doing this is by exercising your prerogative to do what you want to do, and need to do, regardless of what others may think. The practical effect is to guide others to do the same thing, by essentially granting them permission to freely be themselves. One might think that this would lead to a kind of anarchy, though it's more likely to release potential as you and the people around you discover new ways to relate and cocreate. Another part of your role is to lead the successful aspects of these experiments into more formalized arrangements. If the emphasis of motivation is on desire rather than necessity, you'll have an idea who really wants to be there. This is especially vital for you, as both Mercury and Jupiter will soon move into the most passionate and adventurous angle of your solar chart, Scorpio. You will be drawn in the direction that is right for you, even as seemingly more practical concerns try to get your attention. Keep leaning into the direction of what actually matters to you rather than apparent necessity. You will still pay your bills. If you do only what is practical, you'll still pay the bills, though at considerable expense to your soul. Thankfully, you can cross that off your list of things to ponder.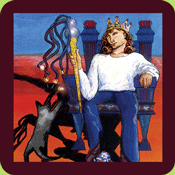 Leo (July 22-Aug. 23)
Your solar chart is all about the theme of what happens close to home. Your community is calling you to invest your energy. Your home is the place to meet people, to share food, and to live your life. And it's the center of your spiritual life, your personal sanctuary. The world is struggling with whole notion of "local"; and for many people, their home is no longer the central place in their life. Often it would seem there is not one, save for one's workplace, and that's not usually a cozy place where people would voluntarily hang out after hours. This same astrology parallels an emotional and spiritual picture that's calling for you to take some space to yourself and orient on your inner life. One way this appears in your chart is that Jupiter will soon enter Scorpio, which is your 4th house of your inner life and sense of security. This also covers your home and private spaces. Jupiter's presence here is about making home, and almost always indicates a time of improvement and investment in your home. Mercury will enter Scorpio around the same time, giving this a personal, immediate and less abstract feeling. There are problems and emotional states that you can address much more effectively simply by being in your home, and doing everything you can to ensure that it's a place where you feel welcome.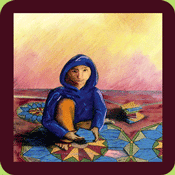 Virgo (Aug. 23-Sep. 22)
Since late summer, planets have been streaking through your sign; which often indicates the feeling of being driven, an increase in activity and commitments and, for you, a restless and nervous buzz. This culminates with something that is fulfilling and which arrives with a sense of completion and contact: a conjunction of Venus and Mars on Oct. 5. This is a rare sign of balance in a world that seems to be going increasingly off its rails, hinges and beams on a daily basis. While relationship matters still have your attention, and may be leaving you questioning your investment of energy, they no longer have the ability to throw you off balance like they have so many times during this long phase of your life. The essence of this development is integrating the male and female aspects of your psyche. You no longer need to seek either one of these things outside of yourself. The more you integrate them inwardly, the more stable you will feel, and the less power over you people will seem to possess. There remain questions involving joint finances, though you're in an unusually good position to attain a new level of independence. Rather than being lured out of being grounded and centered within yourself, notice the connection between your emotional life and your economic life; and don't let anyone convince you that you need them more than you need yourself.
monthly horoscopes graciously contributed by:
beautifully illustrated by Deirdre Tanton