posted in <<Brain Plasticity News > Chemical Sensitivity News > Chronic Fatigue / ME News > Electrical Sensitivity News > Featured > Fibromyalgia News > Lyme & Co-Infections News > Mold Illness News > NEWS
Brain retraining follow-up survey results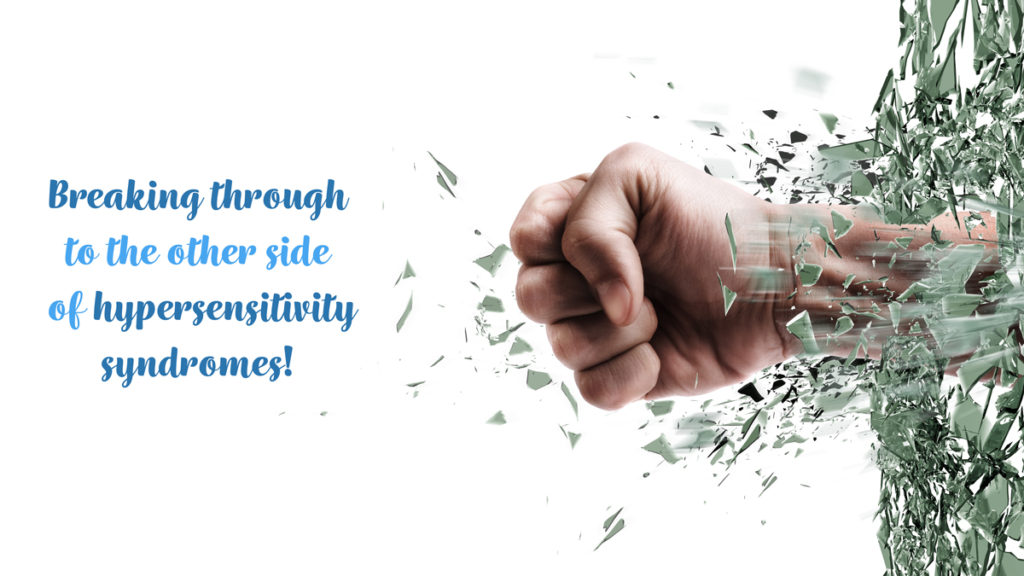 I recently completed a small survey of 33 people who used one or more brain retraining programs to treat a limbic system impairment disorder. I published the statistical results as well as detailed responses to essay questions on LimbicRetraining.com. Although the survey sampling is too small to make generalizations about the programs, reading the detailed responses from participants can be very helpful to those considering or about to start a program.
About 79% of the respondents had multiple chemical sensitivity (MCS) either alone or with electromagnetic sensitivity (EHS), chronic fatigue syndrome (CFS/ME), fibromyalgia (FMS), mold related illness, or chronic lyme disease. Only two respondents had EHS alone. Five respondents had CFS/ME only. 43% used Annie Hopper's Dynamic Neural Retraining System (DNRS), 24% used the Gupta Amygdala Retraining Program (GARP), while 27% used both of those programs. Two respondents used the ANS Rewire. Some also used FasterEFT, Psych-K, and their own version of brain retraining. Read the details here: Brain retraining revisited: A follow-up survey
I also shared many of the respondents' comments to a variety of survey questions. Here is a sampling, click on the bolded headings to read the full articles:
How long before you see results from brain retraining?
I would have to say that within a few days I started to have gains. The speed and effectiveness were, at the time, incomprehensible. I was SHOCKED with the positive results. I REALLY didn't think the program would work. The DVDs sat on my desk for over a year after I bought them. They just sat there because I had little confidence that the program would resolve my issues. But, I was desperate … none of the other things I did made much of a difference. I HAD to do something different. I found the program sitting on my desk and I started to use it. The change was DRAMATIC and effective. Ultimately, I used the program for 2-3 months consistently. But the improvements started early. – Paul, New York (Gupta for EHS, MCS)
How brain retraining changes lives
For most of fourteen years, I was nearly totally homebound, sometimes bedbound. There were only about ten foods I could eat without breaking out into hives or having other allergic reactions, and we were making frequent trips to the emergency room… Now I can actually go to stores and shopping centers — even the hardware store and the detergent aisle, most church activities (the perfumes on Sunday mornings are still too much for my lungs), travel on the interstate (I used to be immediately reactive to diesel exhaust, which turned me blue and sent me into shock), and basically live a much more normal life, though I still try to avoid chemical toxicity as much as possible. It's lovely going through life without passing out and frequent trips to the ER! My life is so much better, and my husband and children have a great deal more freedom now that they don't have to take care of or worry about me all of the time… – Heather, Wisconsin (DNRS for MCS)
The challenges of brain retraining
Brain retraining was not a quick fix for me. I had decided early on that I would be patient and I did not expect to get better instantly. I decided that even if I only got 1% better each week I was okay with that. This was a major life shift for me. It took me 10 years before I was able to even get a diagnosis. That was 10 years of sometime horrible suffering!  I was told at Stanford that there was no way to "cure" CFS and they sent me home saying that I would just have to learn to "live with my illness."  Well, I did not want to live with my illness as my life was not worth living due to the constant suffering. I  made a decision that I was absolutely going to recover no matter what challenges I had to overcome or how long the recovery process would take. This was not really a fight for me. I actually had to give up and stop fighting and change my belief system. I had to be at peace with where I was and just take things literally minute by minute. It was the biggest challenge in patience and perseverance I had ever experienced. I am so happy that I did not give up. – Peter, California (ANS Rewire for CFS/ME + FMS)
Advice from brain retrainers
You can't be a success story if you never try the program! Go forth and be brave, intrepid health warriors! Don't be afraid to personalize the program if you don't feel like the program is a "perfect" fit for you. But you have to do the work to be a success. You can read all the success stories you want, but at some point we have to stop reading and start DOING. Good luck to all retrainers! – Patrick, California (DNRS for EHS, lymphedema)
Would you recommend brain retraining to others?
Without a doubt, I would recommend DNRS to everyone and anyone who is suffering because it works. You don't have to be sick any longer. It's so hard getting help but I did — thanks to Annie Hopper, I got my life back! – Bunny, Washington (DNRS for MCS)
Without question or doubt, this IS the BEST solution to those suffering from those (and other) problems. Ashok Gupta should be awarded a prize and recognized by the world for what he has created, applied and shared with the world. – Paul, New York (Gupta for EHS, MCS)
RELATED ARTICLES
Brain retraining revisited: A follow-up survey
How long before you see results from brain retraining?
How brain retraining changes lives
The challenges of brain retraining
Advice from brain retrainers
Would you recommend brain retraining to others?
* Some of the links contained in these articles are affiliate links. PlanetThrive.com and LimbicRetraining.com will receive commissions on any sales made through these links. All commissions go toward the running of our network of websites for those with environmentally based illnesses. Thank you for your support!!
Leave a reply