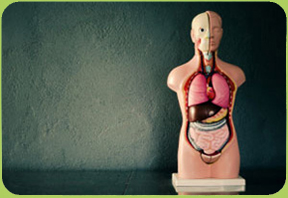 digestive disorders
WHAT IS IT?
Thirty-eight million Americans have digestive disorders, including Crohn's disease, ulcerative colitis, diverticulitis, celiac disease, candida and food allergies.
...learn more
digestive disorders
POSSIBLE CAUSES

Antibiotic use, poor eating habits, toxic chemicals, vaccinations, lyme disease, and other factors can all contribute to gut dysbiosis (imbalance in the intestinal flora), autoimmune response, damage to the mucosal lining in the intestines, and other issues.
digestive disorders
START YOUR RECOVERY TODAY
The Planet Thrive approach:
1. Stop current environmental exposures.
2. Practice avoidance - detoxify your life.
...learn more
3. Identify and treat hidden food allergies
...learn more
4. Repair and rebuild from the cellular level.
...learn more
5. Address brain injury and trauma.
...learn more
6. Surround yourself with love and support.
...learn more