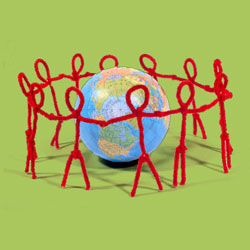 Support for those suffering from mold related illness.
Advocacy for Patients
Where patients can get free information, advice and advocacy services regarding medical records, health insurance, private disability insurance coverage, Social Security Disability Income, Americans with Disabilities Act, the Family and Medical Leave Act, work and school accommodation for chronic illnesses, and much more!
The Center for School Mold Help
A national, educational, 501c3 nonprofit that provides scientific information, advocacy, and direct consultation for individuals and school communities with mold concerns. SMH offers 2,000 articles about mold and health and mold in schools. Free and subscription resources.
The Invisible Disabilities Advocate
"Helping people understand chronic illness and pain!"
Sick Buildings
Yahoogroups email list offering information and support for those affected by Sick Building Syndrome, Mold Illness, and other ill effects from exposure to neurotoxic molds.