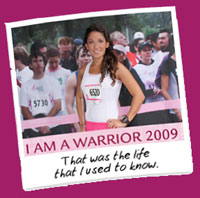 Desiree Jennings, the 25-year-old Washington Redskins cheerleader who was severely neurologically injured from a seasonal flu shot in late August and made international headlines after a news station filmed her bizarre symptoms, has shown remarkable improvement after beginning treatment with Rashid A. Buttar, DO of the Center for Advanced Medicine and Clinical Research in Huntersville, North Carolina.
The Center's website states that they are "effectively treating patients who the medical community has failed or given up on, by practicing the medicine of the future, today!" This is certainly true in Desiree's case. She was diagnosed by doctors as having an irreversible condition called dystonia, while simultaneously being accused by others of having a psychosomatic illness. At age twenty-five she was faced with the traumatic prospect of a lifelong severely disabling condition and traditional doctors gave her no hope of recovery.
Once actress and autism activist Jenny McCarthy heard about Desiree's story, things started moving in a different direction. Jenny's autism organization Generation Rescue contacted Desiree to let her know she had treatment options and that there were doctors who had experience with vaccine injured patients. The President of Generation Rescue brought Desiree to Dr. Buttar, who specializes in autism, neurodegenerative disease, and environmental toxicity, among other serious conditions, and she immediately started treatment.
The first day she was prepped and stabilized with various intravenous (IV) therapies aimed at stimulating her lymphatic system and rebuilding her nutritional status. The following day she received IV treatments containing natural forms of antivirals and antioxidants, and synthetic heavy metal chelation therapy (DMPS and EDTA). During the chelation therapy, Desiree was in tremendous pain in her head and down the back of her neck but Dr. Buttar told her it was a positive sign and to struggle through the pain. Minutes later, she found she was able to speak again for the first time in a month.
You can hear an interview the Robert Scott Bell Show recently did with the doctor below, detailing the whole story:

Some of the most obvious neurological improvements from the IV treatments have been the return of her normal speaking voice, normal gait, and great reduction of her seizures and convulsions. See Desiree speaking normally again as she receives an IV treatment in the video below:

Desiree recently created a website to document her recovery after her Facebook and Twitter accounts were repeatedly hacked. Here is the press release announcing her health improvements and her new website:
NFL Cheerleader Disabled by 2009 Flu Shot On Road to Recovery
Her Personal Website Documents Improvement, Encourages 'Informed Consent'

Ashburn, Virginia – November 4, 2009: After having her life turned upside down by a routine influenza shot, and discharged by three major hospitals after four visits – despite worsening symptoms – Desiree Jennings is finally making great strides in her recovery. The vibrant, 25-year-old Washington Redskins Cheerleader Ambassador has a website to tell her story and keep well-wishers from around the world informed of her progress as well as to promote "true informed consent."

Jennings was training for a half marathon in August 2009 when she received her seasonal flu shot, something she had done several years before. This time, however, her reaction was severe and debilitating. Over the course of several weeks she lost the ability to walk or talk normally, and began to suffer violent seizures and recurrent blackouts.

Jennings was misdiagnosed multiple times with a variety of diagnoses since receiving the influenza shot, which she thought would protect her from illness. She has since been diagnosed by her treating physician, Dr. Rashid A. Buttar, with a number of conditions including but not limited to Acute, Viral Post Immunization Encephalopathy and Mercury Toxicity with secondary respiratory and neurological deficits.

Since then her story has made headlines here and abroad, with videos explaining her disorder garnering millions of hits on YouTube. The responses she has received have been overwhelmingly supportive, encouraging…and informative. Celebrity couple Jenny McCarthy and Jim Carey helped point Desiree in the right direction through Generation Rescue, a non-profit organization dedicated to preventing and reversing autism.

The treatments with Dr. Buttar at the Center for Advanced Medicine and Clinical Research in Charlotte, NC are working, and the results are nothing short of amazing. Jennings can now walk and talk normally throughout the vast majority of the day and the seizures/convulsions have significantly decreased. Although her full recovery will take an undetermined amount of time, her family is now for the first time, convinced she will make a complete recovery. She is now more than ever, driven by a desire to educate others to be informed of the potential side effects caused by vaccines and prevent others from suffering a similar fate.

Visitors to her new website, www.DesireeJennings.com, will find regular updates on her progress, helpful details on her treatment and valuable information on the importance of "informed consent" – truly knowing ALL of the options before making important medical decisions.

"I set up the site to tell my story and warn people of the neurological side effects that can result from vaccinations," Jennings said, "Especially knowing that in the majority of cases, these stories are seldom heard outside of immediate families and friends."

Visit www.DesireeJennings.com for more information.
Because of the obvious physical improvements in such a relatively short time period after being diagnosed with an irreversible condition, many are saying she made the whole story up to get attention or that her symptoms were psychosomatic. Supposedly, Dr. Buttar is now being threatened by the State Board. Those who have personal experience with toxic brain injury are less quick to judge and do not question the surprising recovery, attributing the speedy improvements to her young age, and the fact that she received appropriate supportive treatment so soon after the injury.
Robert Scott Bell (who interviewed Dr. Buttar in the podcast above) blogged today: "I find it interesting that a doctor who is helping people to overcome "incurable" maladies is the one who is threatened with loss of licensure, while those proposing to manage a permanent disability with Botox injections are considered practicing the standard of care. The medical establishment should be embarrassed that shooting dilute neurotoxins into the body of vaccine-injured patients is considered anything but SUB-standard."
We at Planet Thrive are very interested to follow her recovery and we will share what we learn with you as we receive more updates.