I'm so proud to be sharing about this inspirational ebook YOU CAN and YOU WILL created by my good friend and longtime Planet Thrive member, Amelia Hill. Amelia has had intense life challenges with her health and a very isolating case of severe CFS/ME, MCS, EHS, and related conditions. Those of you who know Amelia from the Planet Thrive social network community may remember that she was always posting inspirational quotes even way back when, but now she's compiled a book of her very own quotes, hard earned by first hand experience along the front lines battling the most intense obstacles in life and having to dig deep to become her own cheerleader when it felt like the entire world dissolved away.
It's been an extreme honor to witness her own personal transformation, and now you can benefit from her wisdom — her ebook is on sale now. Read a page a day to help power you through your own life challenges, or read it all in one sitting to have your mind blown that someone in her position was able to find the inner strength to give herself these potent pep-talks as she survived some of the toughest challenges (dental surgery in her kitchen without anesthesia, for starters!). Her past experience as a stylist is evident with the beautiful layout and impactful fonts. You won't be disappointed! As a special treat for Planet Thrive members, Amelia is giving away two copies of her ebook. To enter the giveaway, all you need to do is share something that inspires you most in the comments below. Amelia will choose two winners this Wednesday, October 24, 2018 at 3pm PST. Get your entry in!
I asked Amelia a few questions about her book and her recent safe home build-out. Here's what she had to say:
Why did you write this book?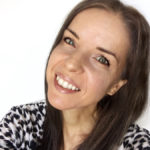 Amelia Hill: I wrote this book when I needed a life line. Physically I was really sick, emotionally I was completely spent. I needed someone to tell me that everything was going to be okay. Because I was afraid and wasn't sure of what was ahead.
When something within me told me to write, I did. So … I wrote the words that I desperately needed to hear when I needed them the most. Words of encouragement, words which grew my courage, words which pushed me forward when I wanted to give up and words which helped me to believe that better days were a possibility for me.
When I looked back over the messages I had written, I knew one day I would share them with others. So I collated them into 100 belief boosting pep talks and YOU CAN and YOU WILL was born.
What do you hope readers take away from this book?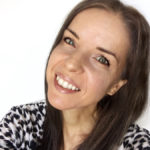 Amelia Hill: I truly believe that words have a lot of power. I know firsthand that words have the ability to inspire greatness, build self belief, soothe fears and mend hearts … they can even propel you forward to a brighter future.
My genuine hope is that everyone who reads this book not only gets a dose of hardcore inspiration, but that each and every page reminds them that they have what it takes to make it through anything, overcome any obstacle and accomplish all of their biggest dreams.
Can you share your favorite quote from the book?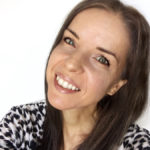 Amelia Hill: I have so many! I think I love them all for different reasons! If I had to choose one to share with you now, I would choose number 46 because that's the one which inspired the title of the book.
YOU CAN AND YOU WILL
Don't wait for the stars to align.
Don't wait for somebody else to find you a solution.
Don't wait till you feel worthy enough,
brave enough,
confident enough or
bold enough to ask for your own heart's desire.
Grab ahold of some WHATEVER IT TAKES attitude.
With BOTH hands.
GRAB AHOLD.
And don't let go till you've reached your goal.
You can and you will.
End of story.
Wow, so powerful. Thank you. Some of our readers will remember that you were building your own healthy home. Can you update us on your project?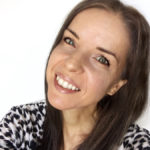 Amelia Hill: Well after a long building process and a few delays due to some setbacks in my health last year, I'm happy to report I have finally moved into my healthy home. I've been here for 6 months now and am settling in well.
It's been such a long journey … and many times we wondered whether this day would ever come. But now … after my time living in an isolated 'safe room' and then having to sleep in the bathroom for two years, I get to wake up and look out of my large window framing the verdant trees and gardens … and I feel so very grateful for my new home.
When others hear about my Healthy Home journey, I want them to know that this house was once just an idea. An idea which seemed too big for any of us to tackle… a glimmer of hope, a small seemingly unlikely chance at a better life. But, it became a reality. So keep dreaming big because all things … even things which seem impossible and maybe begin as but a floor plan sketched out on a piece of scrap paper can still work out in the end.
Congratulations to you Amelia, that is truly a gargantuan accomplishment given your extreme sensitivities and fragile health. We are so very happy for you!
Related Links
purchase now: YOU CAN and YOU WILL ebook
visit: AmeliaHill.com
check out: AmazingAmeliaHill Instagram