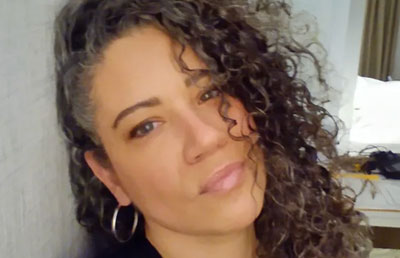 Lisa Barile needs our help. You may know Lisa from her posts over the years in housing groups for those with chemical sensitivities and biotoxin illness. She's been homeless and searching for safe housing on-and-off for many years. Her health has deteriorated to such an extent that she is scheduled for major surgery tomorrow, August 16, to address her tethered cord syndrome, She needs our support to find a permanent safe housing solution while she recovers and to afford all of the health care costs she now has.
Lisa's story is similar to many of our stories — her sister shares in her fundraiser that Lisa once was a vibrant, bold, outgoing, and hard-working woman. Over the past 7 years she became listless, withdrawn, exhausted — a shadow of the woman she once was. She lost her house, savings, job, and even her car, which was sold to pay for health costs.
Diagnosed with a cluster of illnesses many of us know all-too-well, Lisa has been trying to recover from Lyme Diease, Biotoxin (Mold) Illness, Chemical Sensitivity, Heavy Metal Toxicity, and other serious, chronic, and disabling conditions — all while searching for safe housing.
Can you imagine heading into major surgery on your spine and not knowing where you will live afterwards? My hope is that we can share her story and help her find safe housing and build a small nest egg to help her pay for all the associated costs of surgery and ongoing health issues.
Please read her full story on her GoFundMe page and share with anyone you think is in a position to help. May we all gather together to lift each other up in times of great need.
Please note: this is an older GoFundMe page and the donation amounts displayed have been exhausted previously for Lisa's housing costs.