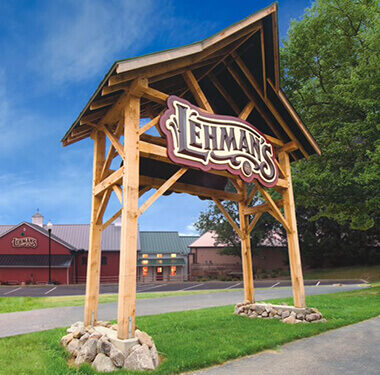 Lehman's stands for a simpler life. Wherever you are on your journey to a simpler life, we can help you take the next steps.
Family owned and operated since 1955, Lehman's is here to help you live a simpler life. City or country, rural or urban, we can help you build a better future, one that values personal connections, integrity and tradition.
You'll find our retail in the heart of Ohio's Amish Country at our Kidron store, where our story began. For our friends who are far away, our print catalog and website give you access to hundreds of practical goods, from planting and preserving to off-grid living.
Our housewares section is a dream for the cook, baker and chef because it is chock-o-block full of kitchen gadgets, cast iron, baking, cooking and food preservation merchandise, knives, bowls and food storage solutions.
The pantry contains a carefully curated assortment of snacks, deserts, meats and long-shelf live food (freeze dried meats that will last over 25 years – now that's what we call being prepared).
From plant, to plate to pantry, we've got you covered. Our gardening supplies are perfect for small to medium-scale home growers. If you care about what you eat, getting close to your food source is a simple solution. So why not walk to your backyard and pick yourself a salad!
If you really care about where your food comes from, then processing the harvest is high on your list. Food preservation, just like grandma use to do it – with canning, freezing, dehydrating, fermenting and pickles supplies, all neatly stacked on our shelves.
For the serious homesteader living off the grid, Lehman's carries everything you need for heat, food, light and water. Miles from power lines? No problem, when you know Lehman's.
Some products are pretty, Some are practical. Non-electric lighting can be both – a beautiful addition to your home and so welcome during a power outage. We have an eclectic assortment of oil lamps, lanterns, gas lighting and candles.
Popular with those who have electromagnetic sensitivities because of the wide array of non-electric appliances and kitchen items!