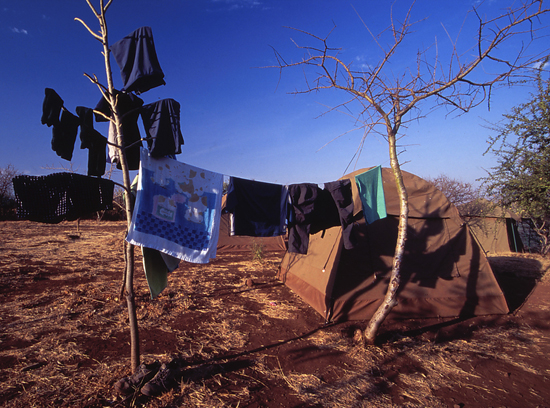 This is part three of a five part series on EI homelessness. The previous versions covered shelter and security (part 1) and water, food and hygiene (part 2).
CLOTHING
This is another "to each his/her own" situation since people with MCS tend to have different sensitivities to various fabrics and materials. There is a wealth of information on Planet Thrive regarding material choices and ways to mitigate/treat the fabrics to make them tolerable. No need to rehash all that here, so I will simply list what I use and hopefully this will be of some help.
Most of my summer clothing is cotton. Not organic cotton, just plain old shirts from some of the stores like Walmart, Shopko, etc. Some are easy to clean and get prepped for use, others sometimes are trash. It's a crap shoot. Why am I not buying organic fabrics? Quite simply, cost. I do not have the money to shop stores (both online and in store) that sell organic or exotic types of fabric (i.e. hemp, bamboo, etc). I can afford a $4.00 shirt, not an $11.00 to $25 one.
I do tolerate some synthetics like nylon, polyester/nylon blends, cotton/spandex blends and some sport blends (usually wool/polyester or other wool blends). I do not tolerate rayon and acrylics. After becoming injured I put a top on that was my favorite top and started itching horribly with my face turning red. I pulled it off and checked and it turned out to be 100% rayon. Later, after the reaction subsided, I tried a different top that was also 100% rayon and the same reaction happened. So I purged my wardrobe of all rayon or rayon blends as well as acrylic (mostly sweaters).
Living outdoors all the time you need to strike a balance. Synthetics are great because they retain their warmth even when wet and can be layered with cotton for good breathability during the winter. Wool is great too, but you need to get the "fisherman's sweater" that still has high lanolin content to get a naturally water proof sweater. This is not recommended if you have sensitivities to lanolin. Other wools are good too, but I love my sweater because the water beads up and runs off without soaking the fabric (or me). These are expensive, but it is an investment to keep well during freezing cold weather. I have had mine since about 1995(?), before being injured. This sweater was from Eddie Bauer.
The stores I shop for outdoor clothing are: Cabelas, Sierra Trading Post, Campmor, and Amazon. I do not recommend getting clothes from eBay because people will saturate the clothes in either Febreeze or fabric softener instead of washing them which renders them toxic and not salvageable. One pair of jeans I bought (cheap) were so bad I literally threw them outside on the ground. I could not touch them. I soaked them in white vinegar and water for three months and a weird yellow substance kept coming out of them. Never again.
Basically for summer you need light clothing that can be layered in the evening. Light fabric as well as light colored long sleeve shirts are a must for sun protection as well as light weight shorts and pants. From the mountains to the deserts the weather can turn very fast and temperatures can drop 30-40 degrees in a matter of hours. Have sweatshirts, wind proof jackets and hats available at all times so you can start adding layers as the weather cools.
I have an alpaca wool sweater that is very warm for its weight. In addition to the sweater, I have alpaca wool socks and leg warmers. I have found that alpaca is very warm and light weight. I wear the socks at night in the winter to keep my feet warm and add the leg warmers when it gets below 20 degrees.
Here's a short list of what's in my wardrobe:
• Several short sleeved cotton shirts
• A couple of light weight/light colored long sleeve shirts that are polyester or a blend of polyester.
• Several pairs of shorts from cotton to polyester.
• Several wool blend socks (Smartwool, but Sierra Trading Post has some great deals from time to time on other companies' wool blend socks).
• A couple of alpaca wool socks and legwarmers.
• Several turtle necks, cotton/polyester blend.
• One padded compression bra (by Champion). This is great on the chilly nights to keep your chest warm.
• Several pairs of long john tops and bottoms. I use 100% silk which is the lightest and can be easily worn under clothing. I have one pair of medium weight from CuddleDuds (nylon/polyester blend).
• Two expedition weight long johns (heavy material) to wear under my fleece leggings I sleep in.
• Three wool sweaters of different blends. Two 100% wool and one 100% alpaca.
• A pair of fleece leggings (outer wear) for sleeping in.
• Three cotton hoodies (for layering).
• Several pairs of jeans, cotton/spandex blend.
One final thought on clothing: if you are a woman, buy men's outerwear or t-shirts whenever you can. Men's clothing is usually of heavier material and is cut to allow more freedom of movement. Don't ask me why some women's clothing is cut so snug with such flimsy material that it's virtually useless. I have gotten some great deals on men's sweatshirts and hoodies that were far more superior to the women's equivalent, and much cheaper (Cabela's is a good one for this as well as Amazon.com and HanesOnePlace).
This is getting lengthy, so I will stop here and discuss Survival Gear and First Aid in the next installments.
read Part 1 | Part 2 | Part 4 | Part 5
photo: © Daniel Tückmantel | Dreamstime.com