The Mayu Swirl is an innovative pitcher with a unique water vortex. By producing a swirling vortex, the mayu swirl AERATES the water to replenish dissolved oxygen levels while balancing pH to create tastier, more refreshing water.
The Mayu Swirl:
Boosts oxygen levels to emulate spring water
Enhances taste and texture
Balances and restructures water for optimal hydration
Increases daily water intake
Evaporates chlorine and reduces bacterial buildup
100% Grade-A borosilicate glass
Convenient USB charging

Unleash The Power Of Vortexing
Experiments conducted by taking water from diverse sources, such as tap and reverse osmosis water, to measure the levels of dissolved oxygen in it revealed that MAYU Swirl elevates the dissolved oxygen levels. MAYU Swirl leveled the saturation to 90% in less than 10 minutes, which is a speed 6,000 times greater than when the water is left still.
Oxygen in, Volatiles out
The evaporation of CO2 and rise of oxygen content lead to an improvement in the alkalinity of the water, or, put simply, balancing the pH levels. Through experiments, the Swirl demonstrated it's remarkable capacity for evaporating chlorine, one of the volatile chemicals commonly added to water.
Water upgraded: When you taste it, you know.
MAYU conducted a variety of taste tests and experiments that demonstrated the difference in taste and texture when oxygen was added to water. Out of the participants, an astounding 87% preferred MAYU Water over the other alternatives.
The Mayu swirl could be used for unfiltered tap water, filtered water, Reverse Osmosis, or distilled water – the Swirl will positively enhance the physical and chemical characteristics of any drinking water!
What's included in the Mayu Swirl set?
1.5L glass carafe with built-in impeller- hand-blown grade-A borosilicate glass; light weight, crystal clear and dishwasher safe.
Stainless Steel lid for storage – made of stainless steel (304) with a food-grade silicone seal.
Vortex generator base – handmade porcelain, coupled with automatic load and touch sensors for a perfect, hassle-free vortex.
Rechargeable li-ion battery – up to 7 hours of wireless use on a single charge.
USB charger – easy to connect| Power: 5V — 1A.
2 years limited warranty.
Discount Code
Use code "PLANETTHRIVEOFF" at checkout to get $15 off.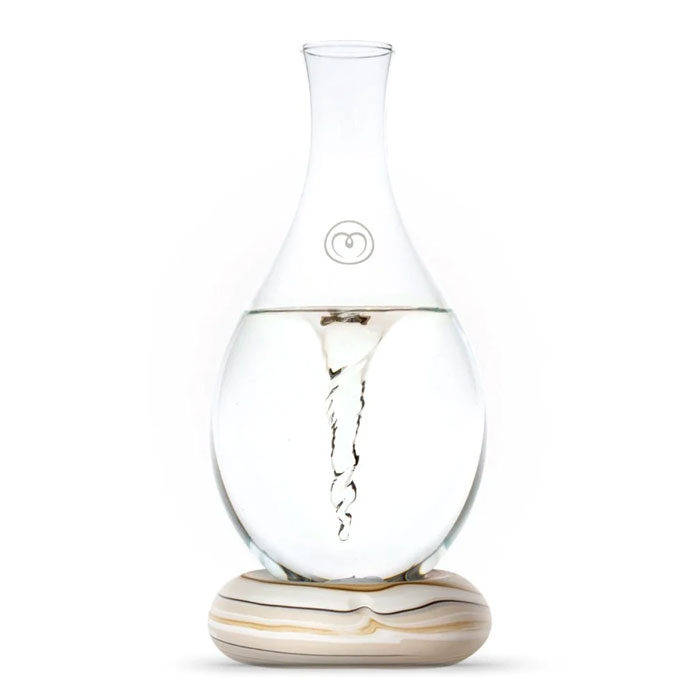 You must login to post comments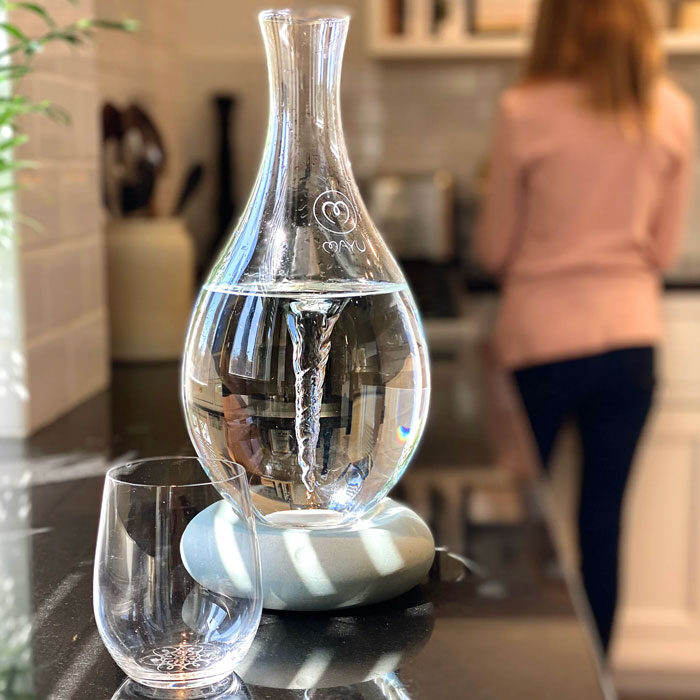 You must login to post comments