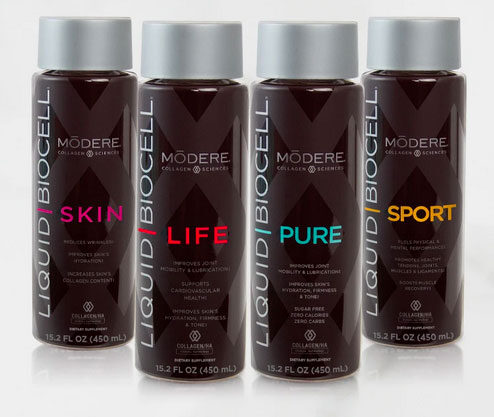 Liquid BioCell® is the new generation of collagen, redefining the way we age and how we perform. Every product is formulated with Modere's exclusive Collagen/HA Matrix® Technology to support joint and muscle fitness and connective tissue health, counteract skin photoaging, restore youthful skin, and support healthy hair, nails, gums and eyes.
JOINT HEALTH
Clinical trials show that Liquid BioCell® improves joint mobility, helps promote healthy cartilage and connective tissue, and promotes joint lubrication.
SKIN AGING
Clinical trials show that Liquid BioCell® counteracts skin's natural aging and photoaging from the inside out. It reduces deep lines and wrinkles, eliminates dryness, increases skin's collagen content and improves skin's microcirculation, hydration and skin tone.