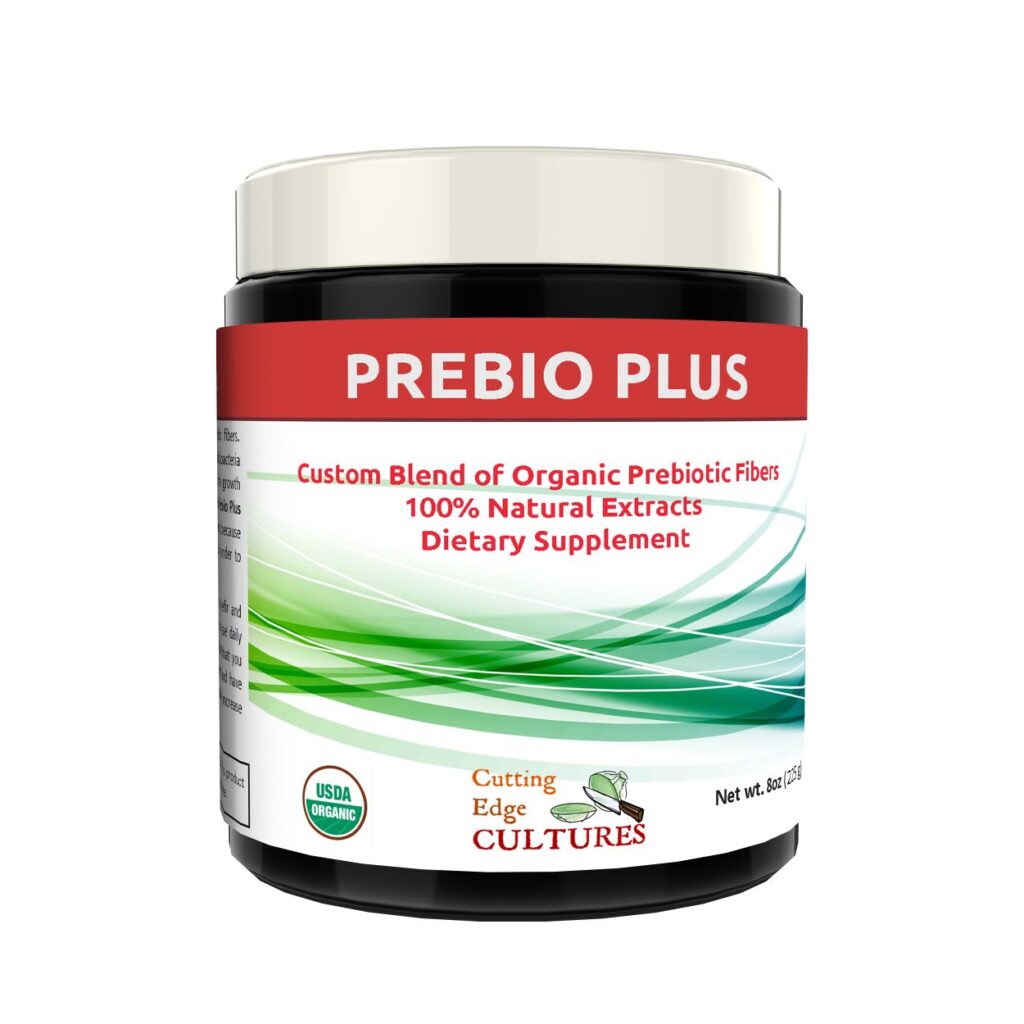 Prebio Plus is a custom blend of organic prebiotic fibers developed by Cutting Edge Cultures. Prebiotics can encourage the growth of beneficial bacteria already living in the body* and can also aid in the growth and maintenance of probiotics*. Prebiotics are just as important as probiotics, and you should use them together. We found some of the strongest sources of prebiotics and placed them in an easy-to use powder form. We formulated Prebio Plus with a variety of prebiotics from diverse source, because different probiotics prefer different prebiotics in order to thrive*.
Organic
Non-GMO
100% Natural Extracts
INGREDIENTS
Inulin – derived from chicory
Acacia – derived from acacia
Fructooligosaccharides – produced via partial enzymatic hydrolysis of chicory inulin
Eating fermented foods can help replenish your microbiome, increase its probiotic diversity, help restore digestive function and improve your overall health. And now you can make your own fermented superfoods using starter cultures by Cutting Edge Cultures.
Cutting Edge Cultures were developed by a microbiologist and a cultured food enthusiast, who believe that the status quo in probiotics needs to improve. They literally went back to the drawing board in the lab and radically improved starter cultures to optimize the natural lacto-fermentation process and deliver more probiotic benefits.