Our bodies are "redox" systems — they take (oxidize) electrons for energy from storage spaces in our bodies and deliver that energy wherever it is needed. Some of goes to our connective tissues where it can nullify free radicals before they do damage. We can replenish these free electrons as they are used up by standing barefoot on wet grass, earth or sand, and by spending time in natural bodies of water. But due to the "civilized" indoor/office lifestyle of modern times, and combined with chronic illness conditions, many of us lack energy/free electrons to power our bodies optimally.
Electron donor devices like the Revitive can help. The Revitive medical device is essentially a TENS (Transcutaneous Electrical Nerve Stimulation) unit with large electrode foot pads, and it's capable of delivering significant amounts of free electrons to your body — more than you would get from standing barefoot on Earth. While it's marketed as a circulation booster (electrical pulsing stimulates and strengthens the muscles and tendons in your feet and calves, improving circulation) it's also a wonderful delivery system for free electrons.
You can buy a brand new Revitive or a refurbished model at a discount through their website.
From the Revitive website:
The #1 drug-free leg pain relief device
Reduces leg aches & pains, cramps and swollen feet & ankles.
Revitive Medic is our most popular circulation booster. For persistent or severe aches and pains in your legs, choose the Medic device.
Reduce leg aches & pains
Reduce cramp
Reduce swelling
Actively improve leg circulation
Target and relieve body pain
Also suitable for people with conditions or diseases associated with poor circulation
With Revitive ProHealth, you can relieve tired, aching, or heavy feeling legs and feet caused by occasional aggravations or aches from standing all day.
Relieves tired aching legs and feet
Actively improve circulation
FSA/HSA eligible: Purchase using an FSA or HSA account (please confirm coverage with your insurance provider)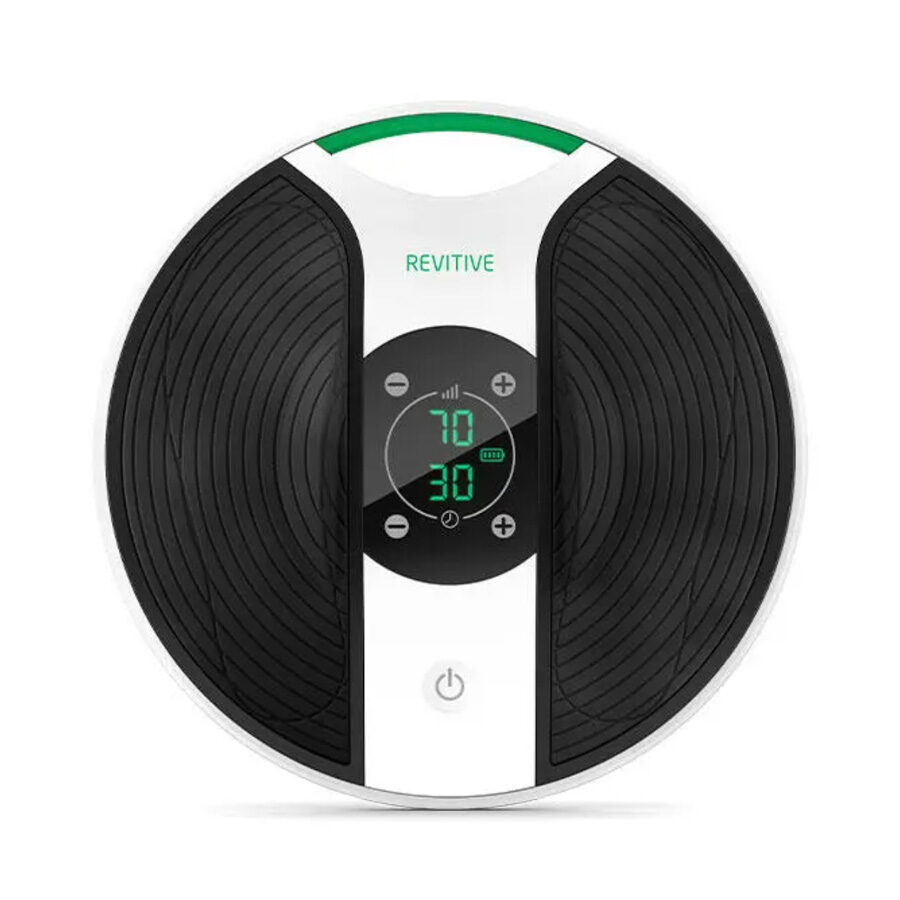 You must login to post comments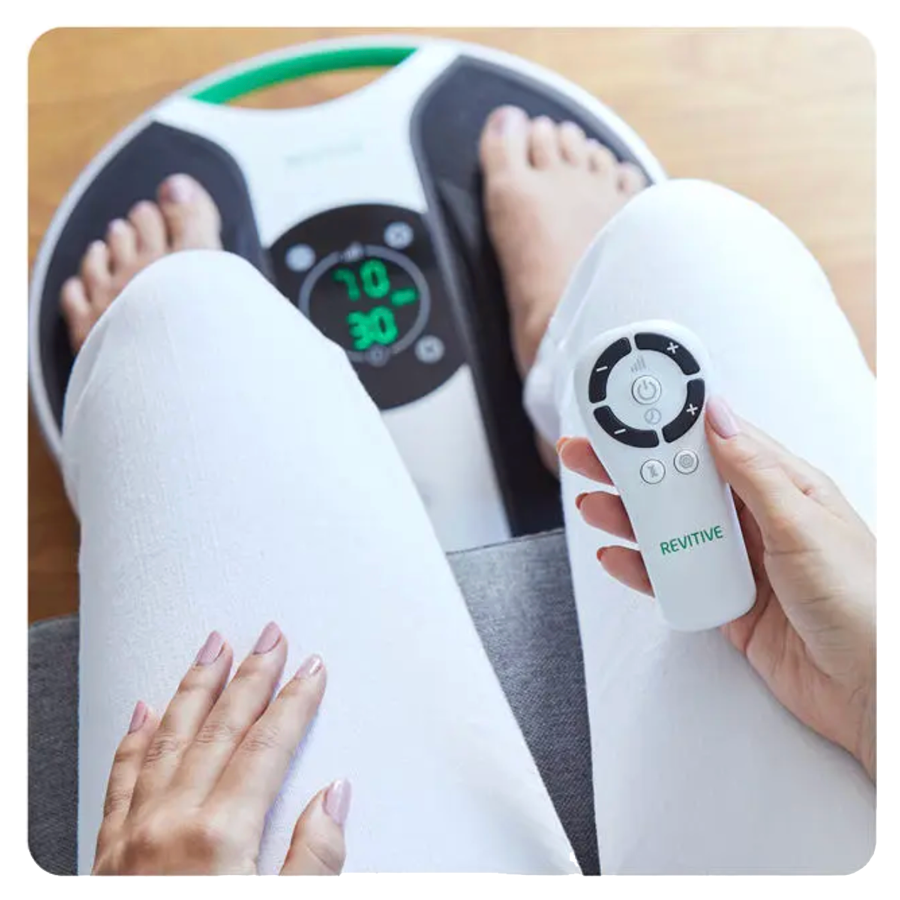 You must login to post comments