Saatva's luxury mattresses combine the best of old-fashioned hand craftsmanship with modern materials and technologies. They use only premium materials: triple-tempered carbon steel coils; high-density, eco-friendly memory foam; organic cotton; and 100% natural latex. They offer different mattress options, there is something for those that want coils + those that don't, those that want latex, and those that want latex-free. People with chemical sensitivities have left positive reviews on their website about being able to tolerate their mattresses well.
Was able to sleep on it the very first night!!
I recently got a Saatva Loom + Leaf 'relaxed firm' memory foam mattress and I was able to sleep on it the very first night!! This is a small miracle for me as someone recovering from very severe MCS and a history of extreme fabric/bedding sensitivities!!
It did have a smell, and it did affect me, but it did not stop me from sleeping on it. I didn't even get a migraine, which I get when there is any toxicity. So I don't think there is toxicity with this mattress. It's made with organic cotton and plant-based foam.
This was in contrast to the wood bedframe I got (from another company) and had to return. It was making me so loopy and neuro-challenged.
I can't say enough how incredibly grateful I am to have a mattress I can sleep on now. I was half expecting to have to sleep on the floor in my living room for a few months. To make it even better, it's a king size so me and my two kittehs have plenty of room to spread out and sleep now. Yay!!
Anyway, I just wanted to share that this seems to be a great option for those with chemical sensitivities — I bought it because I saw a great testimonial on their site from someone with MCS! I wanted to add my great experience to that to let people know the Loom + Leaf can be quite tolerable to those with MCS — plus you can return it up to 180 days and get a full refund minus a restocking fee.
Can't rave about this brand enough!!
After having such a great experience with the Loom + Leaf memory foam mattress, I decided to order the foundation. The foundation is made of the same plant based foam, but has an unstained Spruce wood frame inside it for support. I was worried I wouldn't tolerate it right away due to the wood but I did even better than when I got the mattress! I can't smell it at all. It took 24 hours for the mattress smell to dissipate for me, but only about 10 minutes for the foundation to be fine. I am SO GRATEFUL to Saatva for making these beds!!!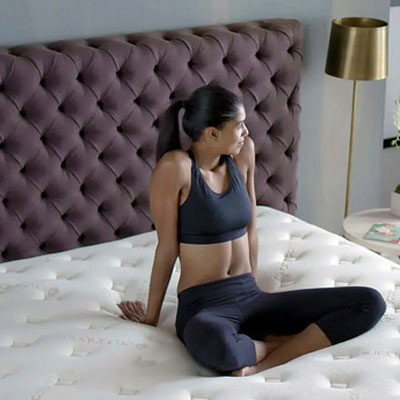 Saatva Loom + Leaf memory foam mattress
1 year ago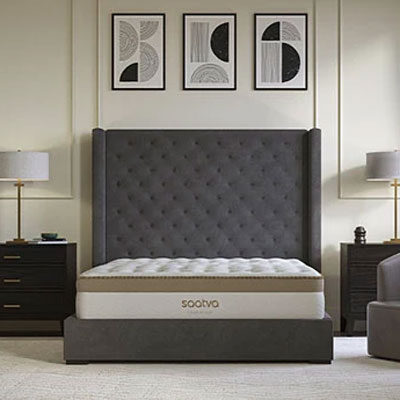 Saatva Loom + Leaf memory foam mattress
1 year ago