Hi Susun,
There seems to be a lot of controversy over whether or not fermented foods and vinegars are appropriate for those of us with candida. Personally, I eat them on an almost daily basis, but am often told I shouldn't. I can understand not eating when your body isn't able to tolerate them, but if it is, why shouldn't I enjoy their highly beneficial nutritional qualities? How do you feel about this?

Susun's response:
Some people worry that eating vinegar will upset the balance of gut flora and contribute to an overgrowth of candida yeast in the intestines. Some people have been told to avoid vinegar altogether. My experience has led me to believe that herbal vinegars help those with candida overgrowth, perhaps because they're so mineral rich. I've worked with women who have suffered for years and kept to a strict "anti-candida" diet with little improvement and seen them get better fast when they add nourishing herbal vinegars and fermented foods such as sauerkraut, miso, and yogurt to their diets.
To make an herbal vinegar, fill any size jar with fresh-cut aromatic herbs: leaves, stalks, flowers, fruits, roots, and even nuts can be used. For best results and highest mineral content, be sure the jar is well filled and chop the herb finely.
Pour room-temperature vinegar into the jar until it is full. Cover jar: A plastic screw-on lid, several layers of plastic or wax paper held on with a rubber band, or a cork are the best covers. Avoid metal lids—or protect them well with plastic—as vinegar will corrode them.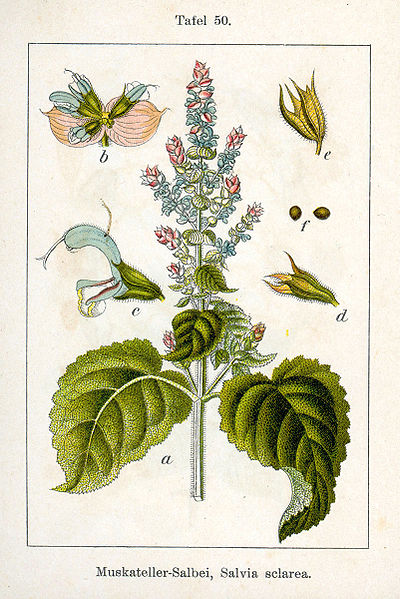 Label the jar with the name of the herb and the date. Put it some place away from direct sunlight, though it doesn't have to be in the dark, and someplace that isn't too hot, but not too cold either. A kitchen cupboard is fine, but choose one that you open a lot so you remember to use your vinegar, which will be ready in six weeks.
You can decant your vinegar into a beautiful serving container, or use it right from the jar you made it in.
I use regular pasteurized apple cider vinegar from the supermarket as the menstrum for my herbal vinegars. I avoid white vinegar. Malt vinegar, rice vinegar, and wine vinegar can be used but they are more expensive and may overpower the flavor of the herbs.
Apple cider vinegar has been used as a health-giving agent for centuries. Hippocrates, father of medicine, is said to have used only two remedies: honey and apple cider vinegar. Some of the many benefits of apple cider vinegar include: better digestion, reduction of cholesterol, improvements in blood pressure, prevention/care of osteoporosis, normalization of thyroid/metabolic functioning, possible reduction of cancer risk, and lessening of wrinkles and grey hair.
Green blessings, Susun Weed

photos: Wise Woman Spiral ©iStockphoto.com / Chuck Spidell
Plants That Make
Exceptionally Good-Tasting Herbal Vinegars
Apple mint (Mentha sp.) leaves, stalks
Bee balm (Monarda didyma) flowers, leaves, stalks
Bergamot (Monarda sp.) flowers, leaves, stalks
Burdock (Arctium lappa) roots
Catnip (Nepeta cataria) leaves, stalks
Chicory (Cichorium intybus) leaves, roots
Chives and especially chive blossoms
Dandelion (Taraxacum off.) flower buds, leaves, roots
Dill (Anethum graveolens) herb, seeds
Fennel (Foeniculum vulgare) herb, seeds
Garlic (Allium sativum) bulbs, greens, flowers
Garlic mustard (Alliaria officinalis) leaves and roots
Goldenrod (Solidago sp.) flowers
Ginger (Zingiber off.) and Wild ginger (Asarum canadensis) roots
Lavender (Lavendula sp.) flowers, leaves
Mugwort (Artemisia vulgaris) new growth leaves and roots
Orange mint (Mentha sp.) leaves, stalks
Orange peel, organic only
Peppermint (Mentha piperata and etc.) leaves, stalks
Perilla (Shiso) (Agastache) leaves, stalks
Rosemary (Rosmarinus off.) leaves, stalks
Spearmint (Mentha spicata) leaves, stalks
Thyme (Thymus sp.) leaves, stalks
White pine (Pinus strobus) needles
Yarrow (Achilllea millifolium) flowers and leaves


Weedy Herbal Calcium Supplement
Use one or more of the following plants to make an
herbal vinegar that can reverse and counter osteoporosis.
Dose is 2-4 tablespoons daily.
Amaranth (Amaranthus retroflexus) leaves
Cabbage leaves
Chickweed (Stellaria media) whole herb
Comfrey (Symphytum officinalis) leaves
Cronewort/Mugwort (Artemisia vulgaris) young leaves
Dandelion (Taraxacum off.) leaves and root
Kale leaves
Lambsquarter (Chenopodium album) leaves
Mallow (Malva neglecta) leaves
Mint leaves of all sorts, especially sage, motherwort, lemon balm, lavender, peppermint
Nettle (Urtica dioica) leaves
Parsley (Petroselinum sativum) leaves
Plantain (Plantago majus) leaves
Raspberry (Rubus species) leaves
Red clover (Trifolium pratense) blossoms
Violet (Viola odorata) leaves
Yellow dock (Rumex crispus and other species) roots

Herbal Vinegars Where You Eat the Pickled Plants, too
Burdock
Chicory
Dandelion
Purslane
Yellow Dock
Rosehips
Raspberries/blackberries