posted in <<THRIVE! EXPERTS > Wise Woman Ways
Wise Woman Ways
Acne and rosacea
with herbalist Susun Weed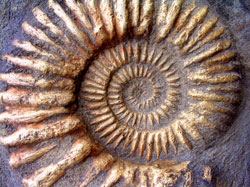 Hi Susun,
I have problem skin. I have acne that takes forever to clear up and rosacea. I have been going to a dermatologist who prescribed some medicine. Here's the catch for me, the medicine has left me with yeast infections and vaginal itching and swelling. Needless to say I would much rather live with the bad skin! Do you have any recommendations for what I can use to treat the acne and rosacea. I have also noticed that the breakouts occur at about the same time in my cycle every month. I have been reading up on herbal remedies but since I am a real beginner I find it a little confusing. I have heard that evening primrose oil and chaste berry are good. Could you help? Thank you for your time and any information.

Susun's response:
Here are three possible remedies for you to try:
Burdock root or seed tincture; 30 drops three times a day. Continue for as many years as needed.
Aloe vera juice, internally, best if from the fresh plant. And use it externally too.
Yarrow tincture sprayed on the face at least three times a day. Let it dry on your face.
Additionally, drink nourishing herbal infusions, especially nettle.
I would not like to mess with your hormones directly, but instead, bring you to a better level of overall health, then you won't break out premenstrually. Do you get enough fat in your diet?
Let us know if any of these work.
Green blessings, Susun Weed

photos: Wise Woman Spiral ©iStockphoto.com / Chuck Spidell
Leave a reply