Already rated as America's top green city, Portland, Oregon may now be going one step further. This week the Portland City Council discussed creating a fragrance-free workplace policy for government employees, who would be discouraged from wearing perfume, cologne, after-shave, strongly scented deodorant and other personal care products containing fragrance. The policy would not restrict the use of personal hygiene products, just request that workers avoid using strongly scented versions.
Fragrance-free policies like these are created to protect employees with respiratory conditions like asthma, chemical sensitivity and reactive airway disease, who may suffer serious negative health effects from – or be denied access to – a fragranced workspace. If approved, the policy will take effect in March.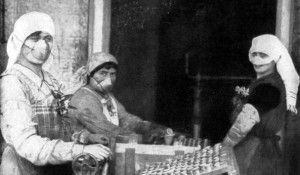 We may expect that in the next few years fragrance-free workspace policies will become more and more common, taking the lead from the U.S. Centers for Disease Control and Prevention (CDC), the U.S. Census Bureau and the City of Detroit, among others, who have already established scent-free workplace policies. Motivated by a similar mentality to what spurred the movement to ban smoking from the workplace in years past, employers are now recognizing the impact that fragranced personal care products have on employee health and workplace performance and are taking action to maintain a higher standard of indoor air quality.

Portland photo: By Fcb981 (Own work) [GFDL (http://www.gnu.org/copyleft/fdl.html) or CC-BY-SA-3.0 (www.creativecommons.org/licenses/by-sa/3.0/)], via Wikimedia Commons