posted in <<Healing Lyme with Herbs > THRIVE! EXPERTS
Healing Lyme
LLMD wants to know: why cryptolepis?
with Stephen Harrod Buhner, master herbalist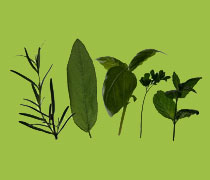 Dear Stephen,
I just started cryptolepis as the first part of a regimen for Babesia duncani. I am helping educate one of my wonderful Lyme doctors about the Buhner Protocol as she is very open to utilizing more herbs. Her question is why you have made the change from artemisia (she uses artemisinin) to cryptolepis as the first herb of choice for Babesia. I have your book and CD but did not have an answer as to why you may prefer cryptolepsis, or at least for certain patients. What may I tell her? Also, is crypto as hard on the liver as artemisinin? I survived serious liver damage from Ketek in 2005 and have my liver enzymes checked very frequently, but my Lyme doctors and I try to choose antibiotics and herbs that are less hepatotoxic for me. Thank you.

Stephen's response:
Artemisinin is an isolated constituent, cryptolepis is a whole herb, as such it is better for the body and much harder for bacteria to develop resistance to—at this point malaria is developing a rapid resistance to artemisinin but not to cryptolepis. Artemisinin has more side effects, crypto much less—it is much safer for the liver, no side effects have been noted to its use. That is what I would use if I were you.
Stephen
HERB SOURCES RECOMMENDED BY STEPHEN BUHNER

Andrographis
400 mg tablets: Nature's Way
<400 mg tablets: Paradise Herbs
400 mg tablets: Planetary Formulas Full Spectrum

Japanese Knotweed (Resveratrol)
Green Dragon Botanicals
100 mg tablets: Paradise Herbs
bulk, wildcrafted: Woodland Essence
bulk and Source Naturals 500 mg tablets: 1st Chinese Herbs [Editor's note: As of September 2011, we have received reports that some people have had bad reactions to Source Naturals brand Resveratrol but have done fine with Paradise herbs. Sometimes the brand makes all the difference.]

Cat's Claw (Uncaria tomentosa)
500 mg capsules: Raintree
bulk, sustainably harvested: Raintree

Cryptolepis
tincture: Woodland Essence

Eleuthero (Siberian Ginseng)
Herb Pharm tincture - alcohol-based
Herb Pharm tincture - glycerite (alcohol-free)
250 mg capsules: Nature's Way

Stephania Root
Caution: New research has shown stephania
unsafe for use in pregnancy.
1st Chinese Herbs
Woodland Essence


ARTICLES BY STEPHEN BUHNER
The Use of Apis and Bi-Edta in the Treatment of Lyme Disease

Some Arguments against the Standardization of Herbalists 

Gaian Voices Interview with Stephen Harrod Buhner

Depth Diagnosis in the Practice of Sacred Plant Medicine 

The Lost Language of Plants

The Health Benefits of Water Fasting

Herbelegy 

The Fall of Gruit and the Rise of Brewer's Droop

Paradise Lost: Of Healing, the Sacred, and Beer

The Yeast of the Ancients


BOOKS BY STEPHEN BUHNER














Leave a reply