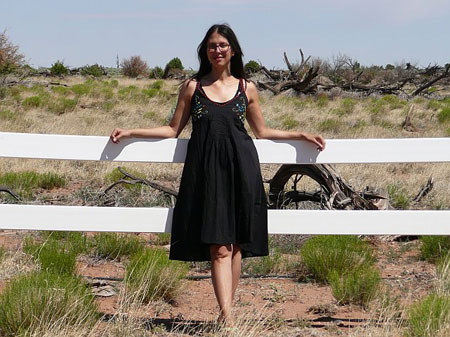 Planet Thrive was created by
Julie Genser
–photographer, writer and certified holistic health counselor–whose life was derailed by extensive food and chemical sensitivities brought on by multiple exposures to environmental toxins. Aside from the typical assaults we all experience in a lifetime, she was exposed to a broken mercury thermometer in her late 20s, toxic fumes in a garbage dump fire during a photography workshop in her early 30s, the harmful fumes (and emotional trauma) from the World Trade Center fires of 9/11, mold resulting from a flood in her apartment in 2003, and she recently tested positive for Lyme bacteria, which she believes is a 35+ year infection underlying all of her other health challenges.
Through the typical path of the heavy metal poisoned and chemically injured, it took years of being misdiagnosed, mismedicated, and dismissed by doctors for her to recognize her set of symptoms as part of a much larger problem. She attended The Institute of Integrative Nutrition in 2001-2002, which started her on her healing path. The growth of the Internet around this time eventually allowed her to connect with others on a similar journey to share personal experience and hard-earned knowledge. Little by little, she learned.
This website emerged out of an undying hope to use her years of research and personal experiments with diet, supplements, chelation and other alternative practices to help others in their search for health. This website is meant to fill in the gaps that she found during her online research, and to complement existing sources of information and support.
A few important things Julie has learned above everything else:
One must always remain at the helm of their own personal care
There is no magic bullet–never put blind faith into one doctor or treatment
What works for one does not always work for another–due to variability of individual biochemistry, and many other factors
What works for one may change over time–re-evaluate your treatment plan every now and again
Never give up hope
Julie recently left the East Coast to explore chemical free living in Arizona. She finds great joy in tribal bellydance and arabic hand-drumming, and in discovering new paths to wellness.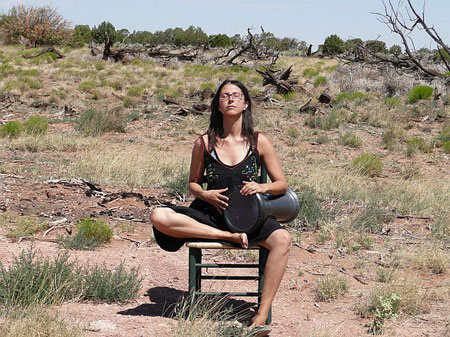 Supporting Julie
Sometimes people contact Julie wanting to send her gifts like CDs, books, and other things. Unfortunately, due to her chemical and mold sensitivities, she is unable to accept material gifts. If you would like to support Julie with a cash gift, you can send to her at her
PayPal
account (j_genser@hotmail.com). Julie does not make any personal income from running this website and community; any profits go directly into running the site. Julie will use any cash gifts for her lyme and mold illness treatment, as well as daily living needs. Your kind intentions are so appreciated. xxx
Related Professional Training
NUTRITION
WRITING
worked as a copywriter for Aveda, a beauty and lifestyle company with a sustainability mission, as well as other private clients with a holistic focus 2001-2004
INTERIOR DESIGN | SPACE PLANNING
completed the Ecovillage and Permaculture Design Certificate Program at Lost Valley Educational Center, Dexter, Oregon 2004
accepted into the Intensive Semester in Sustainable Architecture at ECOSA Institute in Prescott, Arizona 2004 (Due to the emergence of severe Chemical Sensitivities from local conditions, Julie unfortunately had to leave this program after the first month.)
Bachelor's Degree in Environmental Design and Analysis / Interior Design from Cornell University, Ithaca, NY 1988
MARKETING | BUSINESS
updated May 27, 2009