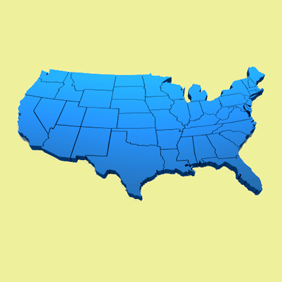 Organizations providing information and support for chemical sensitivity, based on location.
arizona
Southwest Environmental Health Association
Former regional chapter of H.E.A.L (Human Ecology Action League) representing Arizona, Utah, and New Mexico that decided to go out on their own to help others without being affiliated with the HEAL organization.
EI Resource Guide for Snowflake-Taylor area in Az
Comprehensive local resource guide compiled by EIs for those new to the Snowflake-Taylor area of northeastern Arizona.
New Horizons Independent Living Center, Inc.
Non-profit, consumer-driven 501(c)(3) organization that advocates and promotes independent living for persons with disabilities—serving persons with all types of disabilities in Yavapai and Coconino counties. 928.772.1266
california
Environmental Health Network of California
"We are all stakeholders when it comes to breathing." A resource site for those with Multiple Chemical Sensitivity and other environmental illnesses. 415.541.5075
colorado
Rocky Mountain Environmental Health Association
An excellent starting point for information and resources about Environmental Illness (EI), Multiple Chemical Sensitivity (MCS), Environmental Medicine, Sick Building Syndrome (SBS), Gulf War Syndrome (GWS), and other related environmentally aggravated health conditions. 303.697.9346
connecticut
Ecological Health Organization (ECHO)
A statewide, non-profit, advocacy, support, education, and referral organization for people with Multiple Chemical Sensitivity (MCS) and those who care about its prevention. 270.472.0374
illinois
CFS, FM, and CS Coalition of Chicago (CFCCC)
The Chronic Fatigue Syndrome, Fibromyalgia, and Chemical Sensitivity Coalition of Chicago (CFCCC) offers support, education, and advocacy for persons with chronic fatigue syndrome, fibromyalgia, and chemical sensitivity—they are also the publisher of the Canary Times newsletter. 312.409.5363
massachusetts
Massachusetts Association for the Chemically Injured (MACI)
A non-profit, statewide support, education, and referral organization for people with Multiple Chemical Sensitivity (MCS), and others who are sensitive to chemicals in the environment, and those who care about the prevention of chemical injuries. 978.681.5117
missouri
Missouri ACCESS
A group of teens working with their community, state and national leaders to identify how students, as building occupants, can influence the quality of air in schools in order to help keep the chemically injured active in our society, and to prevent further chemical injury to others—send an email to CEHMO-subscribe@yahoogroups.com to join their discussion group.
oregon
Oregon Ecobuilding Network
The focus of Oregon Ecobuilding Network is a commitment to make a positive difference with public advocacy directed at chemically injured patients, medical professionals, environmentally related organizations, school systems, media, and regulatory agencies.
canada
MCS Canadian
Resources and support for Multiple Chemical Sensitivities, Environmental Illness, and Chemical Injuries in Canada.