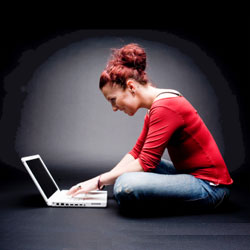 Websites and articles about fibromyalgia and pain management.
100 Tips for Coping with Fibromyalgia and Insomnia
Snippets of advice for using natural and conventional methods to manage your fibro symptoms—an invaluable resource brought to you by Dominie Soo Bush.
Central Sensitivity Syndromes: A New Paradigm and Group Nosology
Article by Muhammed B Yunus, MD from ImmuneSupport.com, full title is: "Central Sensitivity Syndromes: A New Paradigm and Group Nosology for Fibromyalgia and Overlapping Conditions, and the Related Issue of Disease versus Illness – Source: Seminars in Arthritis and Rheumatism, Jan 11, 2008."
Chronic Neuroimmune DiseasesChronic Neuroimmune Diseases
Melissa Kaplan's informative site on CFS, FM, MCS, Lyme Disease, Thyroid, and more.
Chronic Neurotoxins
Website of Dr. Ritchie Shoemaker, with online VCS (Visual Contrast Sensitivity) tests and information on his groundbreaking treatment of biotoxin-related illnesses—anyone with CFS or FMS should read his article on Fibromyalgia.
Co-Cure
ME/CFS and Fibromyalgia Information Exchange Forum—has a comprehensive "good doctor" list, message board, research updates, articles, reading room, and more.
Critical New Piece of Fibromyalgia Puzzle Found?
Pieces of the Fibromyalgia puzzle are slowly falling into place, and researchers have been moving toward a unified theory that explains the etiology and pathogenesis of the disease.
Dr. Teitelbaum's FMS website
Comprehensive website of Dr. Jacob Teitelbaum, director of the Annapolis Center for Effective CFS/Fibromyalgia Therapies, acclaimed author, and former FMS patient. 410.573.5389
Fibro Physicians
FMS Community Care Provider List from FMSCommunity.org. Click on your state to find Fibro-aware doctors near you.
FibroBetsy's List of FM DoctorsFibromyalgia Coalition International
FCI's mission is to give hope to everyone suffering with Fibromyalgia and Chronic Fatigue Syndrome through extensive research and reporting of natural, proven and effective therapies that focus on the root causes. 913.384.4673
Fibromyalgia Relief Centers
Website of Dr Paul Whitcomb, a pioneer in the non surgical treatment of Fibromyalgia. He developed and performed the world's first manipulative procedures for the non surgical correction and reversal of the causes of Fibromyalgia and is presently doing clinical case studies on fibromyalgia and mimicking diseases. 877.963.9620
Fight Off That Constant Exhaustion
Shannon Bartlett writes about Dr. Martin Pall's research that focuses on one cause for four chronic and controversial diseases: Chronic Fatigue Syndrome (CFS), Post-Traumatic Stress Disorder (PTSD), Fibromyalgia (FM), and Multiple Chemical Sensitivity (MCS).
FMS Help
Dominie Bush's informative site with a good doctor/bad doctor list, articles, links, and her 100 Tips for Coping with Fibromyalgia and Insomnia.
4 Fibromyalgia
Specialist Dr. Daniel C. Dantini is a Fibromyalgia Specialist. 70% of the people he treats for fibromyalgia (FMS) and chronic fatigue syndrome (CFS) have stealth viral infections, which can live silently in the body for years until the viruses are triggered. If your immune system isn't able to suppress the viruses, your symptoms will continue and most likely get worse. He treats the cause of fibromyalgia (FMS) and chronic fatigue syndrome (CFS) and not just the symptoms. He has successfully treated thousands of patients over the years through viral management, diet and limited exercise. 386.671.7699
Gupta Amygdala Retraining™
Ashok Gupta offers a DVD program, as well as in-person treatments, to help retrain the brain and calm the hyperaroused amygdala—the brain's fight or flight center of fear and anxiety. His program treats Chronic Fatigue Syndrome (CFS), as well as related conditions of Post-Traumatic Stress Disorder (PTSD), Fibromyalgia (FM), and Multiple Chemical Sensitivity (MCS).
Immune Web
Mailing list and resource center for those with an immune system related illness such as Chronic Fatigue Syndrome, Lupus, Fibromyalgia, Epstein-Barr, and Multiple Chemical Sensitivities.
Marshall Protocol
Protocol for Th1 Inflammatory diseases—characterized by the generation of Interferon-gamma and with it, 1,25-dihydroxyvitamin-D in response to cellular bacteria—being used in the treatment of CFS/CFIDS/ME, FMS, Chronic Lyme, Rheumatoid Arthritis, Lupus, Psoriatic Arthritis, Ankylosing Spondylitis, Crohn's Disease, Parkinsons, ALS, and other inflammatory conditions.
National Fibromyalgia Association (NFA)
Mission: to develop and execute programs dedicated to improving the quality of life for people with Fibromyalgia (FMS) by increasing the awareness of the public, media, government and medical communities—the site includes practical information, research, books, clinical trials, links, support groups, and more. 714.921.0150
National Fibromyalgia Research Association (NFRA)
Fibromyalgia Syndrome (FMS) activist organization in Salem, Oregon dedicated to education, treatment and finding a cure for Fibromyalgia.
Natural Solutions for FMS/CFS
After suffering with Fibromyalgia and ME/CFS for 13 years, Yvonne Keeny recovered, primarily by following a program of nutrition combined with other alternative treatments.
Neural Therapy
Site of Dr. Dietrich Klinghardt, M.D., with his protocols for heavy metal poisoning, Lyme Disease, and other neurotoxins. 425.637.9339
New Theory on Mystery Illnesses Part I
New Theory Links Neurotoxins with Chronic Fatigue Syndrome, Lyme Disease, MCS, and other Mystery Illnesses Part I summarizes Shoemaker and Hudnell's theory on biotoxin illness.
New Theory on Mystery Illnesses Part II
Part II of the summary of Shoemaker and Hudnell's theory on biotoxin illness.
The Pall Protocol for Treating Fibromyalgia & CFS
Good synopsis of Pall's complicated theory, written by Adrienne Dellwo on About.com.
ProHealth – Fibromyalgia
Excellent source of articles, latest research, and support for fibromyalgia.
Share, Care and Prayer, Inc.
Nonprofit, Christian organization encouraging, educating and equipping the environmentally sensitive (sensitive to foods, chemicals, molds, and other inhalants) as well as those suffering from Candidiasis, Chronic Fatigue Syndrome, and Fibromyalgia—services offered include a lending library, social directory, tapes, and Circle of Prayer Day
SHINE Treatment by Dr. Jacob Teitelbaum
Summary of Oprah show on Treating Fibromyalgia with Dr. Jacob Teitelbaum and Dr. Mehmet Oz which aired on May 7, 2007. Related Resources: From Fatigued to Fantastic!: A Proven Program to Regain Vibrant Health, Based on a New Scientific Study Showing Effective Treatment for Chronic Fatigue and Fibromyalgia and Pain Free 1-2-3: A Proven Program for Eliminating Chronic Pain Now, both by Dr. Jacob Teitelbaum.
Surgery, Anesthesia and CFS / FM / MCS
Melissa Kaplan's helpful compilation of information regarding the hospital experience for those suffering from CFS, FM, and MCS.
Teenager Makes Scientific Breakthrough
A teenager has discovered and confirmed a bio-marker for chronic fatigue syndrome (CFS), fibromyalgia (FM) and multiple chemical sensitivities/environmental illness (MCS/EI). The discovery is a medical breakthrough.
The Tenth Paradigm
Martin L. Pall, PhD's website that offers a detailed explanation of his NO/ONOO theory on a common causal (etiologic) mechanism for Chronic Fatigue Syndrome, Myalgic Encephalomyelitis, Multiple Chemical Sensitivity, Fibromyalgia and Post-Traumatic Stress Disorder.
The Tenth Paradigm Society
The mission of the Tenth Paradigm Society is to gain recognition and acceptance for a tenth new major theory (or paradigm) of human disease, which explains previously unexplained multisystem illnesses and to conquer these illnesses which include: Chronic Fatigue Syndrome (CFS or CFIDS), Multiple Chemical Sensitivity (MCS), Fibromyalgia (FM), Post Traumatic Stress Disorder (PTSD), and Gulf War Syndrome (GWS).