posted in <<Healing Lyme with Herbs > THRIVE! EXPERTS
Healing Lyme
Resveratrol vs. trans-resveratrol
with Stephen Harrod Buhner, master herbalist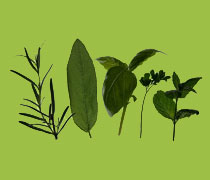 Dear Stephen,
I have been working my way up through the Buhner core lyme protocol during the past few months. I have extreme chemical sensitivity (from toxic molds) and cannot tolerate the Source Naturals resveratrol because of the binders and fillers. Instead I am using the Pure Encapsulations version, but don't know how the dosage compares, since it says "standardized to contain 20% transresveratrol — 40mg/capsule". The company told me that what I need is the "trans" version… is that correct? If so, is the amount of trans-resveratrol to be taken the same as the amount of resveratrol you recommend?

Also, the wholistic pharmacy told me that Resveratrol is contraindicated when antifungals (I'm on sporanox and nystatin) are being used, per the Natural Medicines Comprehensive Database. That volume also mentions problems with resveratrol being a phytoestrogen and not recommended in cases of hormone-based cancers (such as ovarian).

Stephen's response:
What you really need to be taking is Japanese knotweed root. That root contains resveratrol, trans-resveratrol and other wonderful constituents, all of which are useful for lyme. And, no, it is not correct that you need the trans version. Further, the estrogenic actions of resveratrol occur primarily in isolation rather than in whole root form which contains a lot of things besides resveratrol. And no, knotweed root is not contraindicated with antifungals. The Source Naturals form of the caplet that I recommend is recommended because it is essential whole root knotweed that is standardized to contain a certain percentage of resveratrol. What I would recommend is that you get the whole root in encapsulated form. You can get it from Tim Scott at tim@greendragonbotanicals.com in Bratteleboro, VT.
Stephen
HERB SOURCES RECOMMENDED BY STEPHEN BUHNER

Andrographis
400 mg tablets: Nature's Way
<400 mg tablets: Paradise Herbs
400 mg tablets: Planetary Formulas Full Spectrum

Japanese Knotweed (Resveratrol)
Green Dragon Botanicals
100 mg tablets: Paradise Herbs
bulk, wildcrafted: Woodland Essence
bulk and Source Naturals 500 mg tablets: 1st Chinese Herbs [Editor's note: As of September 2011, we have received reports that some people have had bad reactions to Source Naturals brand Resveratrol but have done fine with Paradise herbs. Sometimes the brand makes all the difference.]

Cat's Claw (Uncaria tomentosa)
500 mg capsules: Raintree
bulk, sustainably harvested: Raintree

Cryptolepis
tincture: Woodland Essence

Eleuthero (Siberian Ginseng)
Herb Pharm tincture - alcohol-based
Herb Pharm tincture - glycerite (alcohol-free)
250 mg capsules: Nature's Way

Stephania Root
Caution: New research has shown stephania
unsafe for use in pregnancy.
1st Chinese Herbs
Woodland Essence


ARTICLES BY STEPHEN BUHNER
The Use of Apis and Bi-Edta in the Treatment of Lyme Disease

Some Arguments against the Standardization of Herbalists 

Gaian Voices Interview with Stephen Harrod Buhner

Depth Diagnosis in the Practice of Sacred Plant Medicine 

The Lost Language of Plants

The Health Benefits of Water Fasting

Herbelegy 

The Fall of Gruit and the Rise of Brewer's Droop

Paradise Lost: Of Healing, the Sacred, and Beer

The Yeast of the Ancients


BOOKS BY STEPHEN BUHNER














Leave a reply