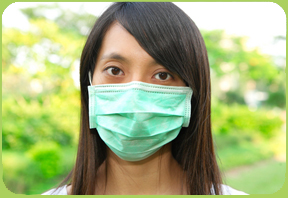 environmental illness
WHAT IS IT?
Environmental illnesses include conditions such as autism spectrum disorders, chronic fatigue syndrome, chemical sensitivity, electrical sensitivity, lyme disease, and mold illness.
environmental illness
POSSIBLE CAUSES

All of these illnesses are initiated by a complex combination of environmental factors (viruses, chemical exposures, heavy metal poisoning, toxic mold exposure, bacterial infection, stress and trauma, physical injury, etc.) and may result in limbic system impairment and neural sensitization to the sun, mold, foods, temperature, sound, vibration, electromagnetic frequencies, geopathic stress, and other environmental triggers.
environmental illness
START YOUR RECOVERY TODAY
The Planet Thrive approach:
1. Stop current environmental exposures.
2. Practice avoidance - detoxify your life.
...learn more
3. Identify and treat hidden food allergies
...learn more
4. Repair damage and rebuild from the cellular level.
...learn more
5. Address brain injury and trauma.
...learn more
6. Surround yourself with love and support.
...learn more