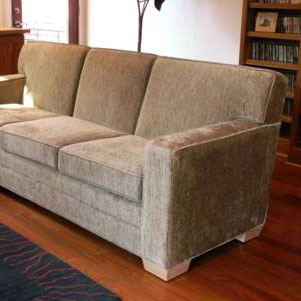 Surround yourself with non-toxic products for kitchen, living room, and beyond.
reusable/biodegradeable utensils
Earthware Biodegradables
Biodegradable, compostable cutlery, cups, plates, bowls, trays, trash can liners, and food take-out containers made from corn and non-GMO wheat. 800.211.6747
Eco Bags
Complete line of reusable bags in natural and certified organic cotton, recycled cotton and hemp/cotton blends. 800.720.2247 10am – 5pm EST
If You Care
100% unbleached parchment paper, baking paper, and baking cups, 100% unbleached pulp coffee filters, and 100% recycled aluminum foil. 201.947.1000
Reusable Bags
Eco-friendly reusable sandwich bags, lunch bags, produce bags, elegant hemp totes, and lots more. 888.707.3873
Simply Biodegradable
Compostable utensils, dishware and bags made of cornstarch and sugarcane reed pulp. 509.910.1430
flowers
Organic Bouquet
Order fresh-from-the-farm organic flowers via the Internet—or arrange for your local florist to order organic blooms wholesale 877.899.2468
furniture
Bean Products
Club sofa and chair made of organic cotton upholstery and batting and 100% natural-latex foam core—can be upholstered in organic hemp as well, and made as a sleeper.
Erik Organic
Hand-crafted, custom-made, solid wood furniture made from source origin woods and less toxic materials. Will work closely with MCS customers to address their specific needs and sensitivities.
Furnature
Complete line of mattresses, pillows bedding, fabrics, and furniture specifically designed for individuals with multiple chemical sensitivities.
Heart of Vermont
Organic bedding, furniture, and sleepwear.
stereo
Escalante Design
All of their music-listening systems are made with environmentally responsible materials—from 100% recycled wood board with no added formaldehyde, to low-VOC adhesives and a non-toxic AFM Safecoat finish.