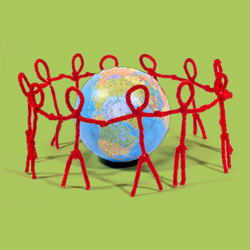 Support for those suffering from chronic fatigue syndrome, myalgic encephalomyelitis, and related conditions.
Advocacy for Patients
Where patients can get free information, advice and advocacy services regarding medical records, health insurance, private disability insurance coverage, Social Security Disability Income, Americans with Disabilities Act, the Family and Medical Leave Act, work and school accommodation for chronic illnesses, and much more!
CF-Alliance
This wonderful website offers free international services specifically for Chronic Fatigue Syndrome (CFS), Myalgic Encephalomyelitis (ME), Fibromyalgia (FM) and related illness sufferers of all ages, including their families, friends, support groups and caregivers worldwide. No membership fees!
Fibromyalgia Coalition International
FCI's mission is to give hope to everyone suffering with Fibromyalgia and Chronic Fatigue Syndrome through extensive research and reporting of natural, proven and effective therapies that focus on the root causes. 913.384.4673
Foggy Friends
Where ME / CFS sufferers unite.
ProHealth
World's largest Fibromyalgia and Chronic Fatigue Syndrome site—with over 5 million annual visitors and 7,000 articles and abstracts. 800.366.6056
Immune Web
Mailing list and resource center for those with an immune system related illness such as Chronic Fatigue Syndrome, Lupus, Fibromyalgia, Epstein-Barr, and Multiple Chemical Sensitivities
Reaching Out
Free support groups, advocacy, emergency and other types of support for those suffering from fibromyalgia (FMS), chronic fatigue syndrome (CFS), and myalgic encephalitis (ME).
Share, Care and Prayer, Inc.
Nonprofit, Christian organization encouraging, educating and equipping the environmentally sensitive (sensitive to foods, chemicals, molds, and other inhalants) as well as those suffering from Candidiasis, Chronic Fatigue Syndrome, and Fibromyalgia—services offered include a lending library, social directory, tapes, and Circle of Prayer Day
The Buddy Program
The Buddy Program offers volunteer support and understanding to alleviate involuntary isolation among people with CFS, FM, and MCS. Volunteers offer different kinds of supportive behavior during visits or by phone 1 to 2 times a week. 773.325.1897
The Health Pursuits Reading/Study Groups
Great website of a great Canadian group: The Health Pursuits Reading/Study Groups. In 2008, they were the subject of a short study by the University of Toronto Medical School and the Envirionmental Health Clinic at Women's College Hospital, Toronto. They are the only model in the medical literature of a support group for those with FM, CFS, MCS, etc, which helps people improve while other models made people worse.
The Invisible Disabilities Advocate
"Helping people understand chronic illness and pain!"
The Pediatric Network for CFS, FMS, and Orthostatic Intolerance
Online community that offers resources helpful to families coping with pediatric chronic illness.