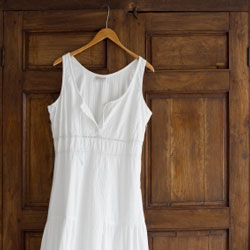 Non-toxic, sustainable, disability-themed, and political wear for the conscious consumer.
non-toxic and sustainable wear
A Happy Planet
Organic fibers for everyday and every night. 888.424.2779
Cottonfield USA
Organic (pesticide free) cotton clothing, grown without toxins like chlorine and formaldehyde, chemicals commonly used to whiten, finish, and prepare conventional cotton fabric to accept dyes, resist fires, and minimize wrinkles and shrinkage.
Decent Exposures
Maker of organic underwear for men and women—used by many with chemical sensitivity.
Ecolution
Dedicated to working with hemp fiber to produce premium quality natural textile products in the most environmentally-sound way possible.
Green Loop
You don't have to wear a burlap sack and Birkenstocks anymore to do the right thing for the planet—at Greenloop, the alignment of style and sustainability provides us with the opportunity to look good, feel good, and do good. 866.898.5483
Janice's
Natural comfort collection—providing relief to thousands of people with sensitivities and allergies.
Of the Earth
Stylish fashion using organic cotton, merino wool, cashmere, silk, linen, ramie, hemp, tencel, soy, bamboo, recycled H2O bottles and other alternative and organic textiles.
SOS from Texas
SOS t-shirts are made from organic cotton grown on certified organic farms and have been tolerated by those with severe sensitivities to clothing.
The Oko Box
Clothing and accessories made by eco designers who use only high quality organic, sustainable and natural fibers such as organic cotton, hemp, bamboo, wool, silk, and soy.
Patagonia
An eco-friendly designer of outdoor organic and other clothing. 800.638.6464
People Tree
A UK-based fair trade company offering products made with organic cotton—working in close partnership with 70 producer groups in 20 countries across Asia, Africa and Latin America.
Rawganique
Everything hemp—menswear, womenswear, kidswear, footwear, and more. 877.RAW.HEMP
Simple Shoes
Simple's green toe shoes let you step out in style without hurting the planet. Made of jute and water-based glue, in a range of colors.
The Organic Pages Online
Certified organic products, producers, ingredients, supplies and services offered by Organic Trade Association (OTA) members.
Tomorrow's World
Organic cotton sleepwear, socks, and underwear.
Under the Canopy
Offers a product line that utilizes the Earth's resources in an eco-friendly, sustainable manner. 888.226.6799
disability related
No Pity Shirts
"the best disability-related and motivational stuff in the galaxy!"
Official Lymie
"Official Lymie" T-shirts, dog shirts, mugs, bibs, stickers, postcards, pins, and more.
Tick Warning!
"Tick Warning!" T-shirts, sweatshirts, boxers, and other products to promote Lyme Awareness.
political wear
Just Seeds
Justseeds/Visual Resistance Artists' Cooperative is a decentralized community of artists who have banded together to both sell their work online in a central location and to collaborate with and support each other and social movements. Their website is not just a place to shop, but also a destination to find out about current events in radical art and culture.
Peripheral Media Projects
A group of art of designers, printers, street artists and activists committed to promoting awareness and social transformation through the creation of art and clothing, both within and outside the gallery and fashion systems. Their line of apparel, Plan D Clothing, is printed on the highest quality, American made, sweatshop-free clothing, and is priced for affordability. 10% of clothing profits are donated to humanitarian, environmental, independent media and anti-corporate causes. 917.602.2153