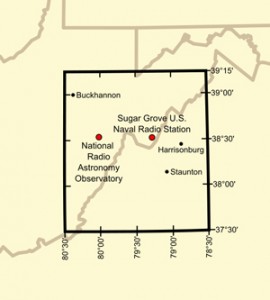 Arthur Firstenberg of the Cellular Phone Task Force has alerted us to BBC's World News America segment about electromagnetic sensitivity, to be aired on PBS stations Tuesday evening, September 13. The piece was filmed in Green Bank, West Virginia, the site of the National Radio Astronomy Observatory.
Arthur explains:
To protect the observatory from interference, a Radio Quiet Zone is enforced in the area around Green Bank. Nobody within a 13,000 square mile area around the observatory is allowed to put up any radio antennas without consulting the observatory. This is the only legally protected Radio Quiet Zone in the world. A growing community of electrically sensitive people live in Green Bank. BBC News became alerted to this problem as a result of the recent scientific study by Dr. Andrew Marino."
Please check your local TV listings to find out what time it will air in your area.