posted in <<Healing Lyme with Herbs > THRIVE! EXPERTS
Healing Lyme
Skin fungi herbs
with Stephen Harrod Buhner, master herbalist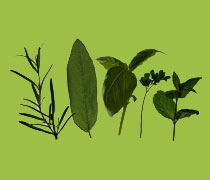 Dear Stephen,
I want again just to thank you for your wonderful suggestion of herbs. I believe I'm again free of lyme and many tick borne co-infections I caught in a recent reinfection in May 2007 due to a combination of "your" plants, some Chinese plants and Dr. Klinghardt's cleansing protocol (heavy metals etc). The only problem that's still with me, is pre-lyme skin fungi (before only in my toes, now in my fingers). I suffer from that in winter only (but during the whole months of winter) for more than a decade (so, pretty chronic). I wonder if the herbs you suggest for intestinal candida (chaparro amargosa and desert willow) will work for skin fungi too? I certainly need to ingest herbs; skin application alone is not enough.

I had good experiences with pau d'arco tincture, tee tree oil, astragalus, stephania and propolis tincture, all helped but not solved the situation. Garlic never helped there. I'm also on anti-candida diet to avoid flares. I believe my main problem is a weak immune system and problem of microcirculation in the extremities (fingers/ toes) specially during the winter… But who knows? Thank you again.

Stephen's response:
This kind of thing is often difficult to treat for many reasons.
If you are using tea tree oil you should apply it to the affected area 2-3x daily, especially after bathing (every day). If it is a nail fungus it will take until the nail grows completely out before it is gone, so the treatment takes months in recalcitrant cases. A wash of goldenseal, black walnut hulls, and usnea herbs, done daily am and pm, can also help immensely.
For internal uses I would suggest using cryptolepis tincture (www.woodlandessence.com) 1 tsp 2x daily for a month. For immune support I would suggest astragalus and eleutherococcus. For microcirculation Japanese knotweed daily, and a combination of cayenne, prickly ash, and ginger is especially good. The use of a ginger cayenne tea daily will also help a lot here (juice of fresh ginger, a piece about the size of your thumb, 1/16 tsp cayenne, squeeze of lime, honey to taste).
Stephen
posted on April 30, 2008 | tags: astragalus, Borrelia burgdorferi, candida, cryptolepis, cryptolepsis, eleuthero, Healing Lyme, Japanese knotweed, lyme disease, nail fungus, resveratrol, skin fungi, tea tree oil
HERB SOURCES RECOMMENDED BY STEPHEN BUHNER

Andrographis
400 mg tablets: Nature's Way
<400 mg tablets: Paradise Herbs
400 mg tablets: Planetary Formulas Full Spectrum

Japanese Knotweed (Resveratrol)
Green Dragon Botanicals
100 mg tablets: Paradise Herbs
bulk, wildcrafted: Woodland Essence
bulk and Source Naturals 500 mg tablets: 1st Chinese Herbs [Editor's note: As of September 2011, we have received reports that some people have had bad reactions to Source Naturals brand Resveratrol but have done fine with Paradise herbs. Sometimes the brand makes all the difference.]

Cat's Claw (Uncaria tomentosa)
500 mg capsules: Raintree
bulk, sustainably harvested: Raintree

Cryptolepis
tincture: Woodland Essence

Eleuthero (Siberian Ginseng)
Herb Pharm tincture - alcohol-based
Herb Pharm tincture - glycerite (alcohol-free)
250 mg capsules: Nature's Way

Stephania Root
Caution: New research has shown stephania
unsafe for use in pregnancy.
1st Chinese Herbs
Woodland Essence


ARTICLES BY STEPHEN BUHNER
The Use of Apis and Bi-Edta in the Treatment of Lyme Disease

Some Arguments against the Standardization of Herbalists 

Gaian Voices Interview with Stephen Harrod Buhner

Depth Diagnosis in the Practice of Sacred Plant Medicine 

The Lost Language of Plants

The Health Benefits of Water Fasting

Herbelegy 

The Fall of Gruit and the Rise of Brewer's Droop

Paradise Lost: Of Healing, the Sacred, and Beer

The Yeast of the Ancients


BOOKS BY STEPHEN BUHNER














Leave a reply