posted in <<Healing Lyme with Herbs > THRIVE! EXPERTS
Healing Lyme
Simmering extracts in combination
with Stephen Harrod Buhner, master herbalist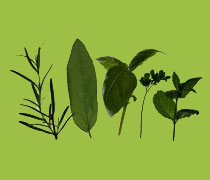 Dear Stephen,
I'm currently on the core protocol, plus stephania, 1 cap 3x a day, working up. I'm also beginning cryptolepis. I'm simmering 1/4 teaspoon x 3 in some water, and drinking it three times a day. I'm including red root in this simmered mix, but wondering if it is okay to combine the red root tincture with the cryptolepis tincture (from Woodland Essence) this way. Is it?

I would also like to try including burbur and parsley tincture (from Nutramedix), and perhaps enula, in the same mix with the crypto and red root, to drink 3 times a day (I need to get rid of the alcohol, and the simmering is what you suggested for that).

Are all these things compatible to be mixed together? The three mentioned extracts from Nutramedix are compatible with each other according to them. Are they also compatible with the crypto and red root, all together? I'm also taking eleuthero, but separately, just once early in the day. Thanks so much for everything.

Stephen's response:
Yes, you can mix these together.
Stephen
HERB SOURCES RECOMMENDED BY STEPHEN BUHNER

Andrographis
400 mg tablets: Nature's Way
<400 mg tablets: Paradise Herbs
400 mg tablets: Planetary Formulas Full Spectrum

Japanese Knotweed (Resveratrol)
Green Dragon Botanicals
100 mg tablets: Paradise Herbs
bulk, wildcrafted: Woodland Essence
bulk and Source Naturals 500 mg tablets: 1st Chinese Herbs [Editor's note: As of September 2011, we have received reports that some people have had bad reactions to Source Naturals brand Resveratrol but have done fine with Paradise herbs. Sometimes the brand makes all the difference.]

Cat's Claw (Uncaria tomentosa)
500 mg capsules: Raintree
bulk, sustainably harvested: Raintree

Cryptolepis
tincture: Woodland Essence

Eleuthero (Siberian Ginseng)
Herb Pharm tincture - alcohol-based
Herb Pharm tincture - glycerite (alcohol-free)
250 mg capsules: Nature's Way

Stephania Root
Caution: New research has shown stephania
unsafe for use in pregnancy.
1st Chinese Herbs
Woodland Essence


ARTICLES BY STEPHEN BUHNER
The Use of Apis and Bi-Edta in the Treatment of Lyme Disease

Some Arguments against the Standardization of Herbalists 

Gaian Voices Interview with Stephen Harrod Buhner

Depth Diagnosis in the Practice of Sacred Plant Medicine 

The Lost Language of Plants

The Health Benefits of Water Fasting

Herbelegy 

The Fall of Gruit and the Rise of Brewer's Droop

Paradise Lost: Of Healing, the Sacred, and Beer

The Yeast of the Ancients


BOOKS BY STEPHEN BUHNER














Leave a reply