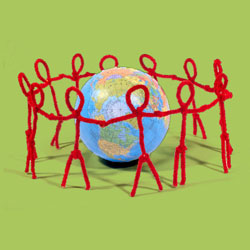 Support for parents of children with autism spectrum disorders as well as adults on the spectrum.
Accepting Asperger's Syndrome
Kate Goldfield's helpful site on how to learn to accept your Asperger's.
Autism-Mercury
For parents with autistic children and adults with heavy metal poisoning—read through the files for important information on hair testing and chelation.
CH3 Discussion Group
Database-style arena for discussion regarding Autism and other neurological disorders. Over 9,000 members strong, the discussion group is led by Dr. Amy and is a great resource for those who are in the process of recovery using her protocol.
Frequent-Dose-Chelation
Heavy metal detoxification support for chelating adults following Andrew Hall Cutler's chelation protocol.
Parents of Allergic Children (PAC) – Virginia
Non-profit support group based in the Richmond, Virginia area. Founded in 1992, the organization provides support and information to parents whose children suffer from allergies to foods, chemicals and the environment. The main focus of the support group is for children with learning and/or behavior problems due to allergies and nutrition.