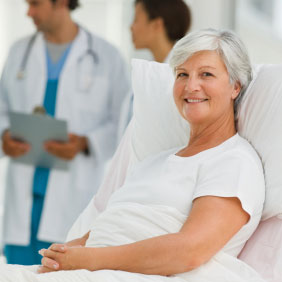 Articles and advice for a less toxic hospital stay.
First Do No Harm
Article by Ann McCampbell, MD, written for Emergency Medical Service personnel in New Mexico.
Free Fragrance Free Online Course for NursesHospital Access for MCSers
Article on how to prepare for a medical emergency or hospital stay in advance.
Hospital Protocol: SW Community Health Center
Southwest General Health Center (SWGHC) in Middleburg Heights, OH's excellent policy to ensure optimal care of the patient experiencing Multiple Chemical Sensitivity (MCS).
Hospital Protocols for MCS
Extremely helpful listing of environmental guides for hospital staff and other information to make the MCS hospital stay go more smoothly—from MCS Canadian Sources.
Hospitalization for the Chemically Sensitive Patient
Wonderful resource list of hospital protocol guidelines for those suffering from Chemical Intolerance.
How to Get Intravenous Vitamin C Given to a Hospitalized Patient
Chris Gupta's helpful checklist for planning a Vitamin C IV for your hospital stay.
Surgery, Anesthesia and CFS / FM / MCS
Melissa Kaplan's helpful compilation of information regarding the hospital experience for those suffering from CFS, FM, and MCS.
Tips for Anesthetics and Hospitalization
Article by Susan Beck, written to help people with Multiple Chemical Sensitivities/Environmental Sensitivities (MCS/ES) prepare for surgery.