posted in <<Chemical Sensitivity News > Electrical Sensitivity News > NEWS
New from re|shelter: Shelter Angels Network (SAN) beta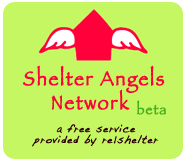 Re|shelter, a non-profit forming to assist people on the edge of homelessness due to disabling environmental intolerances, has launched a new feature on their website reshelter.org: Shelter Angels Network (SAN). This is the beta version of a free blogging service set up to help those in housing crisis appeal to their personal community for critical fundraising in the absence of other resources. Essentially, with SAN, re|shelter is providing virtual real estate for people to share their housing stories and appeal to their extended network of family, friends, supporters, and philanthropists who would like to do something powerfully good with their personal resources. Currently, two people in need are featured in the network: Charlie and Catherine, both challenged by disabling chemical sensitivities and impending home relocations.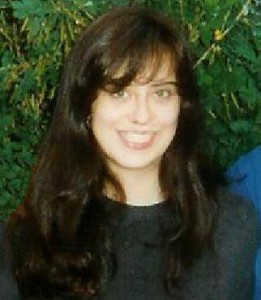 Charlie has to move out of her apartment of ten years by December 1 because her landlord has just informed her of fire code violations on his property. He is not offering any financial assistance for her relocation expenses. Charlie survives on a paltry $339/month – not enough to find a safe replacement in that time period. Forced to move in with family across the country, she needs assistance covering her moving costs ($1,000) and renovation costs ($2,000) to make her new space tolerable. Donors can contribute via ChipIn links directly on her blog. The ChipIn widget allows donations to go to her PayPal account, and tracks the percentage of the total as people donate.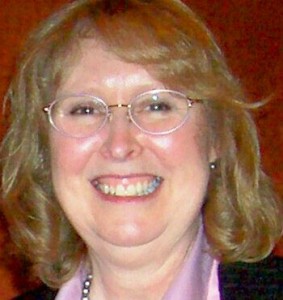 Catherine, a long-time advocate for those with disabling chemical sensitivities, finds herself on the verge of homelessness this week. She has to move from her current apartment and is caught in a Catch-22 situation where she cannot get the Section 8 housing authority to approve potential apartments quick enough for her not to lose them to other tenants. If she does not find a Section 8-approved apartment by January 2011, she will lose her HUD housing voucher forever. Her family and social worker would like her to go into an assisted living facility, which would be medically devastating to a person with environmental intolerance. She struggles to maintain her independence and quality of life, looking at potential house after house while sustaining exposures to air fresheners and other toxic products commonly used in homes on the general market. Every day that she looks at potential new homes means several days in bed from the disabling symptoms that result from the exposures. Catherine is accepting check donations mailed to her home address to help her with the costs of moving as well as covering the cost of a safe B & B to avoid having to live in her car if she does not get a rental home by the end of the month.
The Shelter Angels Network is being offered as a beta (test) version, but if successful in helping these women collect donations to cover their immediate housing needs, re|shelter plans to create a stand-alone site for the network in the future.
What the service offers that an individual does not get by setting up their own personal blog with popular blogging software such as Blogspot or WordPress: the backing of a non-profit which can give credibility to their story, assistance with setting up the blog, and being part of a community of others in a similar situation.
How it works: the participant applies for a blog on the Shelter Angels Network. If accepted, re|shelter will set up the basic blog and hand it over to the participant. The participant is then responsible for managing the blog, including adding any updates and photos. Due to lack of staffing, re|shelter cannot offer administrative assistance beyond setting up the initial blog. The blogs use WordPress blogging software, and so only those with knowledge of how to manage a WordPress blog, or have a friend to help them with this, should apply.
Each blog comes with a unique theme design which the user can change if they wish. Also included are a "Frequently Asked Questions (FAQs)" page, "Chemical Sensitivity is Real" page which explains the illness, and an "About this SIte" page which shares re|shelter's role in the project.
Donor contributions are not tax-deductible and go directly to the user either via PayPal or personal checks, bypassing re|shelter completely. Eventually re|shelter hopes to be able to funnel tax-deductible contributions to participants from their donors, which will encourage larger donations. For now, however, the non-profit is in the formation stage and is not legally able to provide that service.
Find out more: Shelter Angels Network (SAN) | FAQs
posted by earthwalker on October 24, 2010 | tags: chemical sensitivity, EHS, EI, electrical sensitivity, environmental illness, ES, MCS, safer home, safer housing, safer trailer
Leave a reply