by Steen Hviid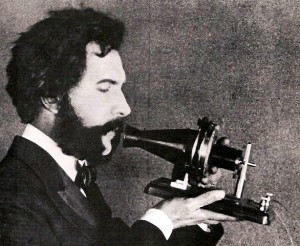 The FCC is promoting the dismantling of all telephone landlines in the entire country, forcing people to use cell phones (or Internet phones, where available). This will be a disaster for electrosensitive people who cannot use a cell phone.
Please protest, even if you "only" have chemical sensitivity. I was chemically sensitive for five years before I became electromagnetically sensitive. Now I cannot be close to people using a cell phone. I ask for your help and solidarity.
In politics, the number of protests is everything. What people actually say is secondary. We need as many people to protest as possible. All that is needed is a simple paragraph, such as:
Please do not dismantle the telephone landlines."

This is the first step in a process. Getting rid of the Universal Access Fund is not the end. But we must let the FCC know there is a problem they cannot ignore.
Thank you,
Steen Hviid

From cellphonetaskforce.org:
FCC proposes to eliminate landlines.
Comments due April 18.
To all interested parties:
 
The FCC is proposing to take the first specific steps toward the elimination of landline telephones. Comments from the public are due on or before April 18, 2011.
 
Below is a summary of what is being proposed. If you wish to send comments, the easiest way is to send them electronically by going to regulations.gov. Click on "submit a comment." Then enter "FCC-2011-0078-0001" into the "Enter Keyword or ID" field and click on "Search." When the next screen appears, click on "Submit a Comment" next to the result. The result will be titled "Developing a Unified Intercarrier Compensation."
 
You can type a simple comment of up to 2000 words, or you can attach any documents you wish. Attached word documents should be double spaced.
 
Summary
 
The complete FCC proposal can be found at
fcc.gov/Daily_Releases/Daily_Business/2011/db0209/FCC-11-13A1.pdf
Briefly, the FCC believes that the switched telephone network (i.e. telephone lines and switching centers) is obsolete and should be dismantled. Therefore FCC's policy is to phase out telephone lines during the coming years and replace them with broadband service. In other words, the FCC wants ordinary telephones to be entirely replaced with cell phones and computers (voice over Internet). The first step is to take money that is now being used to subsidize rural telephone service and subsidize broadband (i.e. Internet) services instead.
 
The Universal Service Fund is a federal fund paid for by a surcharge on everyone's long distance telephone bill. Until now, the fund has been used to subsidize telephone service in rural areas, as well as telephone service to people with low incomes, to make sure all Americans have access to a telephone.
 
This proposal by the FCC would eliminate some subsidies for ordinary telephone services within two years and reallocate Universal Service Fund money to pay for fixed and wireless broadband instead. This is the first step in eliminating the Universal Service Fund itself and creating a "Connect America Fund," which could only be used to subsidize fixed and wireless broadband.
 
In addition, the FCC is proposing to reduce the allowable per-minute rate for long distance phone calls, which will make it less profitable for companies to operate landlines.
 
The most important thing the FCC needs to hear from you is that the switched telephone network must be maintained. The Architectural and Transportation Barriers Compliance Board ("the Access Board"), is the federal agency that administers the Americans with Disabilities Act. According to the Access Board, an estimated 3% of the population, or almost 10 million Americans, have electromagnetic sensitivities (access-board.gov/research/ieq/intro.cfm). They cannot use wireless technology and have difficulty using computers. They depend on the switched telephone network for voice communication. "Universal Service" is not universal if it excludes 10 million people. Eliminating landlines will leave millions of Americans without even basic telephone service.
 
If you are a person who depends on landlines for your communication needs, please send in your comments and tell that to the FCC.
 
Arthur Firstenberg, President
Cellular Phone Task Force
PO Box 6216
Santa Fe, NM 87502
(505) 471-0129
cellphonetaskforce.org