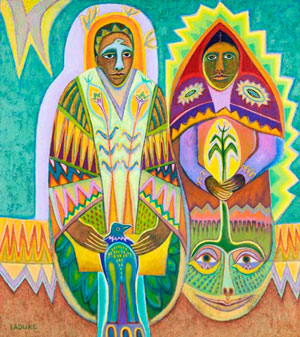 Dear Sally,
I would like to be able to adapt recipes that I have been using to make them more digestible and nutritious. For example, I have made your buckwheat crepes and love them. But I have an old wholewheat pancake recipe that my family enjoys, so I'd like to adapt it. In general, if I soak flour for 12 – 24 hours as in your crepe recipe, is that a good place to start experimenting? Are there any general guidelines you can provide for adapting recipes? Also, I would like to make the crispy pecans (and other nuts) from Nourishing Traditions and the recipe states that the nuts should be left in a 150 degrees oven – but the lowest my oven will go is 170 degrees. Would this be okay? Thanks!

Sally's response:
It is hard to advise when adapting recipes—people will just have to experiment. But yes, start by soaking the grains overnight and then adding the other ingredients. You may have to adjust the amount of liquids to get the right consistency. And remember, the soaked recipes take longer to bake!
As for the crispy nuts, yes, 170 degrees is okay. That's the lowest most electric ovens go these days. There might be a slight destruction of the enzymes, but it won't be a lot. It would be best to shorten the oven time by not putting too many nuts in the pan and turning frequently.
Live well, Sally
photo: Peru: Pachamama
©Betty LaDuke | Artist Betty LaDuke works with
Heifer International
to end world hunger by offering families in need long term solutions that work. One of the cornerstones of Heifer's approach is "Passing on the Gift", a cycle of sustainability where people share the offspring of their animals along with their knowledge, resources, and skills to create a circle of self-reliance that reaches around the globe.