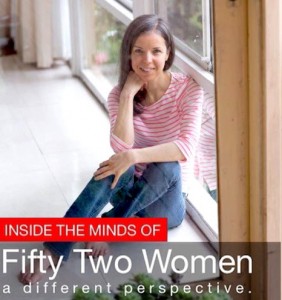 Long-time Planet Thrive member and survivor of environmental illness and myalgic encephalomyelitis (including severe chemical, food, electromagnetic, and other sensitivities), 37-year-old Amelia Hill is a beacon of light to other sufferers of these severe, chronic, unrelenting invisible illnesses. Amelia has been stuck in her "safe room" for the last five years, unable to go outside, read books or visit with friends, except through a glass window. She has suffered almost nightly life-threatening reactions to many foods, leaving her on a rotation diet of only a handful of foods. She struggles to find writing paper she can tolerate, access the Internet and do much of anything except rest. Her devoted mother Danija is now her 24 hour caregiver, cooking all her meals (each takes over 3 hours to prepare), administering reiki (energy medicine) during reactions, and helping her correspond with the world. In spite of all her limitations, Amelia uses the precious energy she does have to help spread awareness of environmental illness and inspire others to keep a positive spirit and never give up hope of recovery.
Last year (February, 2012) Amelia's story was featured on Adelaide South Australia news: Heal Amelia. Around the same time, the Facebook group Heal Amelia's Life was formed for people to keep apprised of Amelia's progress and show their support as she faced the seemingly insurmountable challenges of her life. Amelia shares important events in her life such as standing outside barefoot to "ground" herself for five minutes, eating fermented cabbage on the 6th day of her rotation diet, or getting dental surgery in her kitchen. On her own Facebook page, Amelia shares inspirational images and quotes, such as "Just decide to believe that ALL THINGS ARE POSSIBLE, … and then see what happens next" and "Alone I dug deep. And what I found, was an inner strength & beauty I had never known before."
Amelia's ability to rise above her circumstances and shine brightly in spirit is leading to other public appearances as more people learn of her story. Recently she was featured in Detox Your Mind's Inside the Minds of Fifty Two Women: A Different Perspective by Debbie Spellman: Amelia Hill. You can get a sense of Amelia's magical shine through the astute insights and pure eloquence of her responses in the interview – here is her answer to a question about what obstacle she had to overcome mentally in order to embrace such a positive outlook on her situation:
There is no more a game-changing, paradigm-shattering, belief-altering experience in life than a health crisis! Nothing will test you more … no other experience will require so much of yourself. Relentless suffering, pain, heartache, isolation, fear, daily challenges, incomprehensible decisions. It can either break you or make you … I chose the latter. The biggest 'Brain Obstacle' came down to a decision. I will do whatever it takes to regain my health. 100%. Whatever it takes. When I came to grips with that decision, that commitment, that promise to myself, I was able to reframe everything. The daily struggles and the setbacks, the suffering. This unwavering focus on my goal has strengthened my self-belief and transformed my entire outlook.
What's next for the amazing Amelia Hill? She is currently overseeing the construction of a safe home right next door to her mother's house. She is also working on a website (ameliahill.com) that will document the building process and share resources and inspiration for others. Currently, Amelia is seeking supporters to help cast her in the groundbreaking "Canary in a Coalmine" film being made to bring awareness to Myalgic Encephalomyelitis (M.E.), which Amelia suffers from. Amelia needs just ten people to click this link http://lnc.hr/t3ace and pledge $1 (or more, if you wish!) to the movie's Kickstarter campaign. Her name will then be placed in a special drawing and the winner will have their story filmed, to be included in the movie. Please help Amelia continue to fly the EI/ME flag!