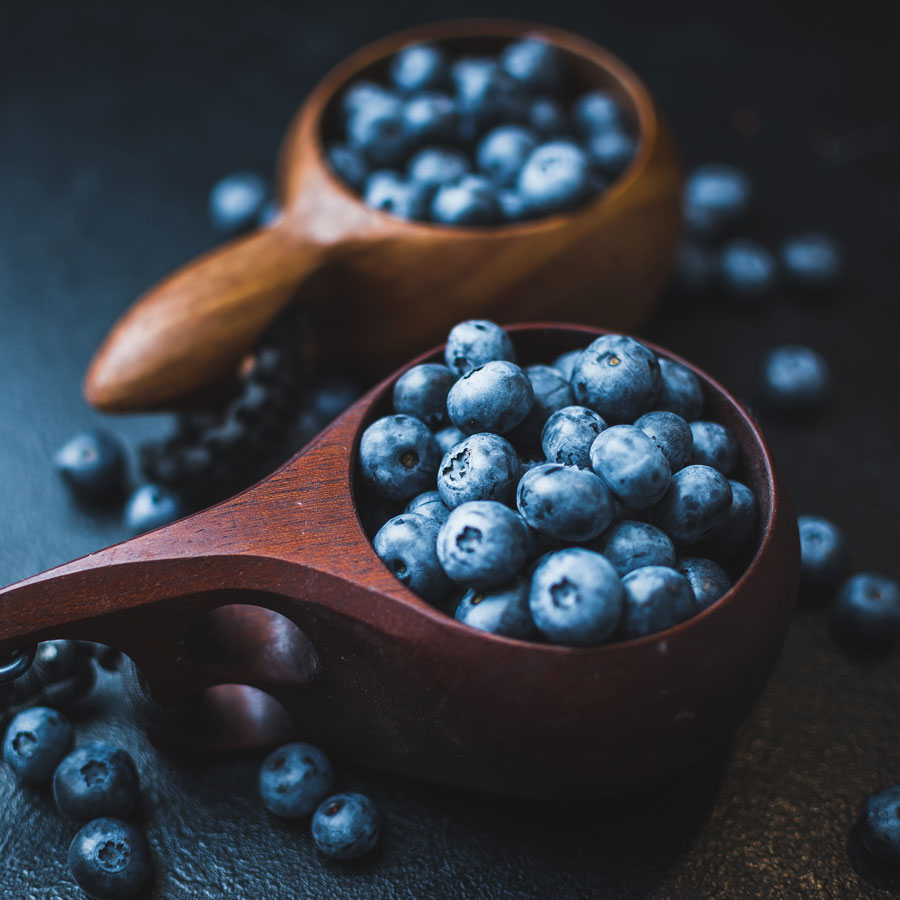 I much prefer whole foods over isolated nutrients and that's why you'll see hemp seeds and chia seeds in my smoothie recipes rather than protein powders. I typically stick to fresh juices + nut/seed mylks (or structured water) as my smoothie base, and add a few other ingredients like healthy fats in the form of avocado, nut/seed butters or cold-pressed oils, some frozen fruit as sweetener and whatever other whole food flavoring I might desire (e.g. vanilla; ginger). Sometimes I will throw in some Lacinato kale to get some greens in, or any combination of spirulina/ wheatgrass powder/ dulse/ moringa powder (but not too much or it will overpower the flavor). When I am needing more vitamin, mineral and amino acid support I will add in some of my favorite supplements to "hide" them in my delicious smoothies because, well, some days I am just so "over" taking supplement pills. Can anyone relate?
Ingredients:
1/2 cup frozen wild blueberries or other frozen berry
1 TBS hemp seeds
1 TBS chia seeds (pre-soaked in water)
1 cup coconut water OR 1 cup almond milk
2 TBS almond butter or 1/3 avocado
1-2 TBS cacao powder (adjust to taste preference or omit if you don't do well with cacao)
1/4 tsp sea salt (Real Salt, Celtic)
optional: 1/3 tsp amino acids (Jo Mar Labs Amino Acids: Pure Form 21 Blend) or preferred form/brand
optional: 2 capsules multivitamin (Pure Encapsulations: Nutrient 950 Multivitamin or preferred brand)


Instructions:

1) Put base liquid (coconut water or almond milk) in blender with hemp seeds, aminos, and contents of multivitamin capsules and blend.
2) Add rest of ingredients and blend well.
3) Add water, coconut water or almond milk (depending on what liquid base you are using) to get desired thickness.
4) Go out and conquer your day!
photo: Daniil Silantev on Unsplash